It happens to any school from time to time, especially in stormy or extreme weather:
"Yikes, there's no power at my class-based business location!"
"Oh no, this snow storm is big, it's not safe to travel!"
But what if you've got students who may be getting ready or are already on their way to a scheduled class that you need to cancel?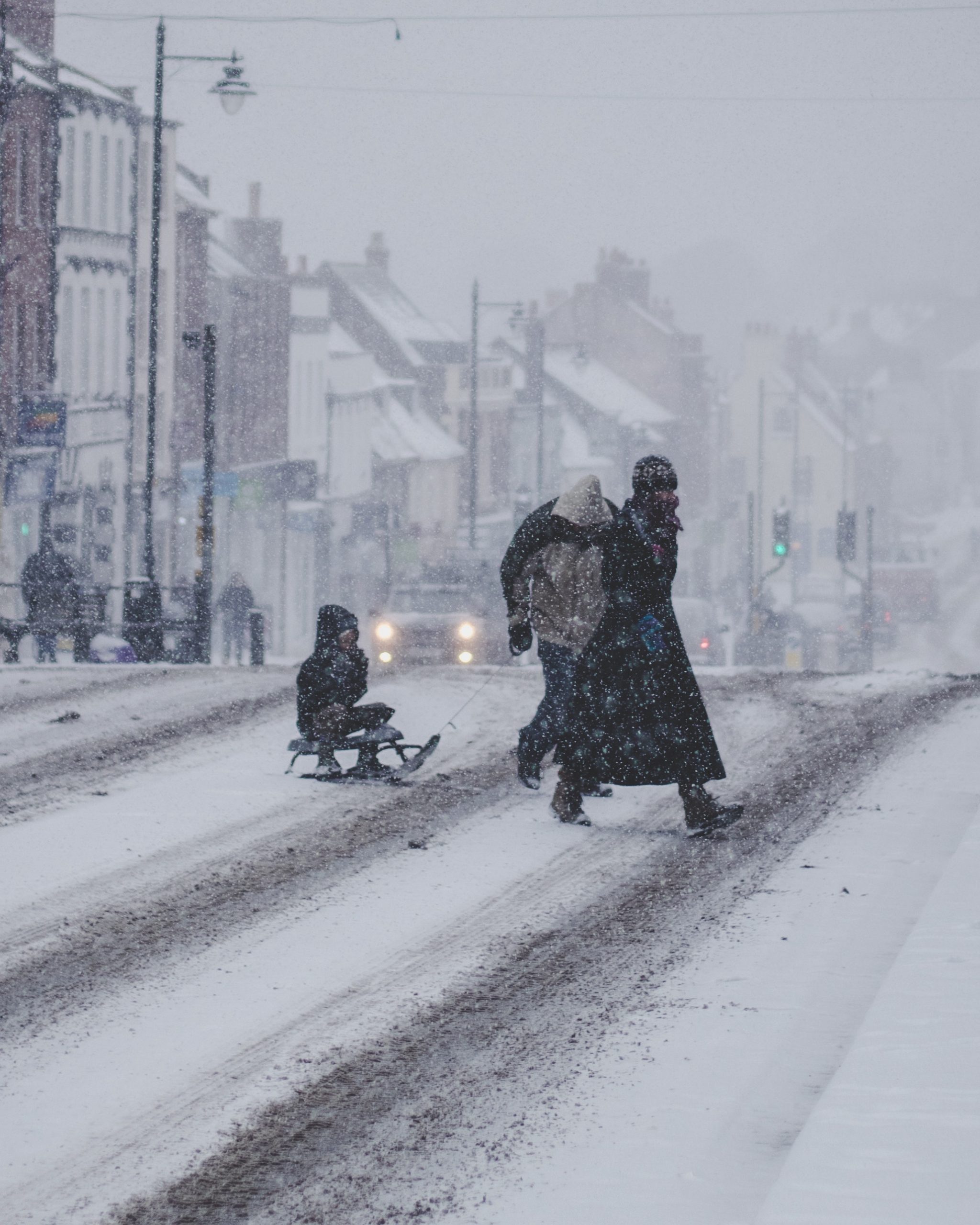 Is it "whether" or "weather"? It's both!
Whether or not weather cooperates with your scheduled business operations, you've actually got a kind of operational "insurance" if you have ClassJuggler, making it possible to get emergency alerts out to all affected students or classes just in time.
The perfect application of robo-text technology
If you need to cancel classes because of a power outage or unsafe roads or unsafe weather and need a quick and easy way to get the word out to your students and their parents, ClassJuggler's Mass Text Messaging tool (a.k.a "robo-text") can handle the job for you.
This built-in and highly customizable texting tool makes it easy to get timely SMS text messages to all or a targeted subset of your customers.
How to hit the bull's-eye with your emergency message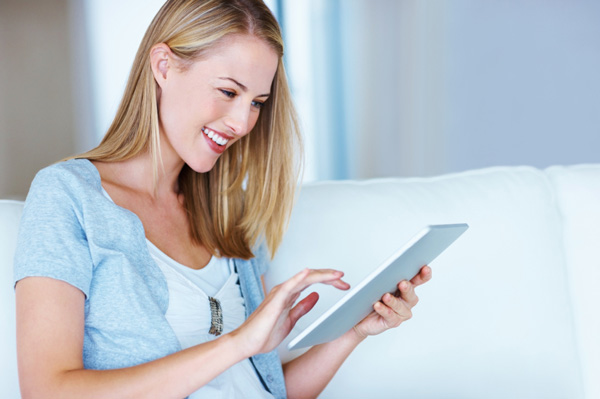 Robo-text sometimes gets a bad name, particularly when it is used to spam people with information they don't need. However, the parents and students who will be directly affected by a last-minute class cancellation or change will be grateful that you got the word to them before they worked hard to get to your class location.
The trip though is to hit "the bull's-eye" — to make sure that ONLY the affected students or parents receive your message. That is what makes the Mass Text Messaging tools so popular with business owners; you can filter your text message recipient list by certain attributes so that it only goes to the right audience for your message.
For example, you can specify that your closure message be delivered only to:
Only class attendees meeting on a certain day of the week
Only classes meeting at a specific location (important if you have more than one location)
Only parents with students in one or more classes you select
To all active families that have students in at least one class.
To all instructors with classes (useful when you have an urgent policy change, such as when your municipality changes changes its rules related to coronavirus mask-wearing)
To get the full scoop on the handy ClassJuggler SMS Messaging tool and how to use it, tap into one of these three resources:
Or use the handy Online Help Guide within ClassJuggler to learn more about texting customers and texting classes.
Check out the Mass Text Messaging video in our ever-expanding "ClassJuggler University" — our growing collection of short and informative training videos featuring our class-based online software for dance studios, gymnastic schools, swim schools, music schools, martial arts Academy's, and more . This 8-minute video shows you all you need to know ClassJuggler's Mass Text Messaging (Robo-Texting) tool and its flexible and powerful ways to send mass text messages to your customers and staff members.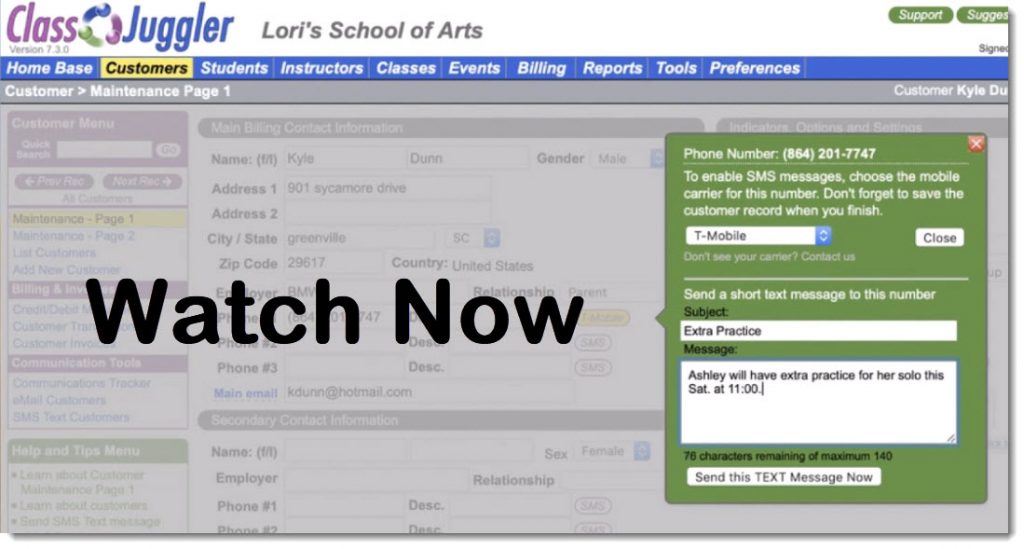 And here's some extra good news; while some of our competitors charge per message for their clients to use their messaging tool, the ClassJuggler messaging tool is totally free, no matter how many students you have!