ClassJuggler Article in Dance Informa Answers This Question
Dance Informa recently sat down to interview ClassJuggler's president, Jon Koerber. The topic of the day: what should studio owners consider when debating whether or not the time is right to purchase and set up dance studio software to help them run their business.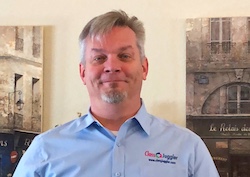 It's no small decision, after all.
Fortunately, Jon provided a wealth of information useful to any dance studio looking for online dance school software in the US, UK, Canada, or Australia. In fact, the answers he provided could be valuable to any owner of a class-based business.
In the interview, Jon breaks it down into 5 key considerations for dance studio business owners, including the size and growth trajectory of your dance studio, plus several other considerations you may not have considered!

Of course, we think ClassJuggler is the best option for any class-based business owner, such as those looking for dance studio software, online cheerleading camp software, gymnastics school class management software, academic school management software, business software for after-school programs, fitness school management software, software for martial arts dojos, software for swim schools, and music school software. To find out why it's a good match for your class-based business, check out: