We agree with the words of Pacific Northwest Ballet principal Noelani Pantastico: "We NEED art in our lives to survive. It's something primal." And so we've made a couple of memes of her inspiring words for you.
We encourage you to freely share these with your art students or dance students or your favorite dancer. If you have a newsletter, feel free to use it there if you think it will inspire others.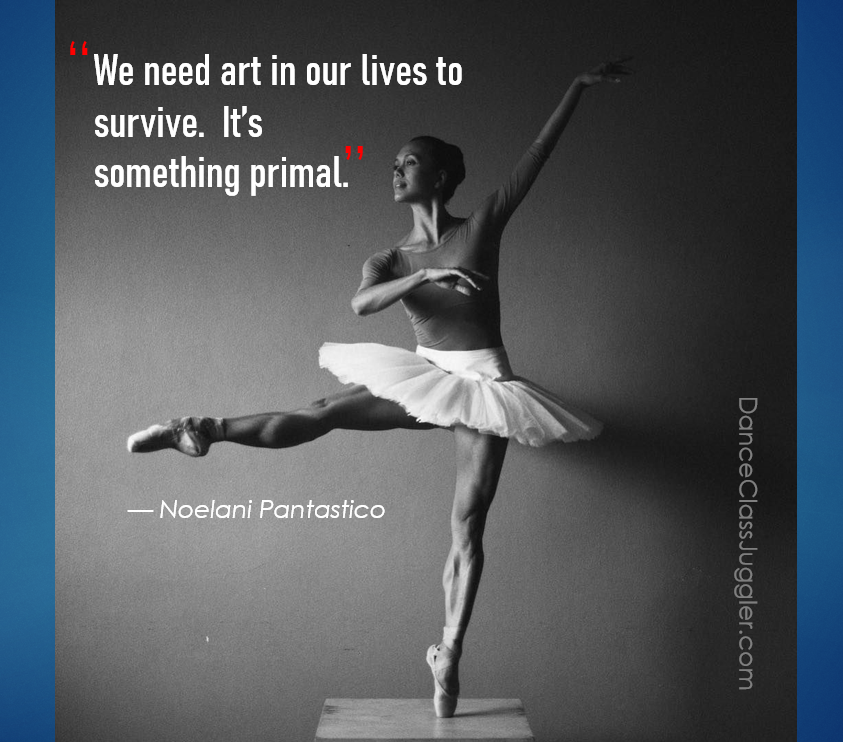 And if you need business management software for your dance studio, art school, or other class-based business, check us out at:
Or contact us and we can answer your questions or walk you through the product with a live demo.