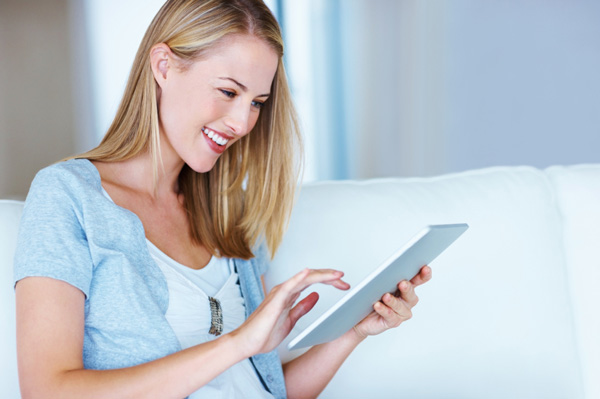 ClassJuggler's cloud-based studio management software solutions for class-based businesses (such as dance schools, music schools, K-12 schools, tennis camps, gymnastics studios and cheer camps), comes with a bevy of "backend benefits" — tools that help you run your business better. Some of these, you may already be familiar with, such as business intelligence reports, customer records management, full-featured email communications, billing, teacher management, class schedule management, and more.
But there are a couple of popular add-on functionalities you can upgrade to that can actually boost your new customer signups and help you keep your current customers:
Here's how these power tools can generate new business and help you retain the old: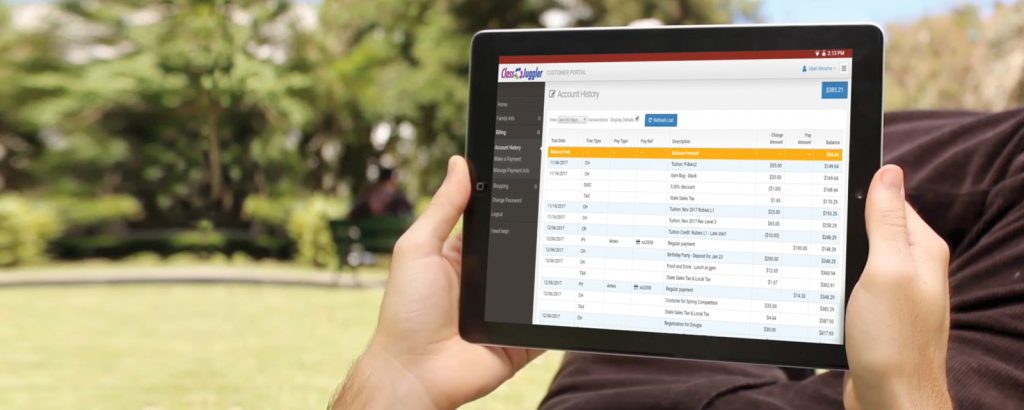 Customer self-sign-up for classes.
Our Customer Self-Service Center enables students or their parents to sign up for scheduled classes from their home or office, right from your website, and without your assistance. Customer self-service features on your site saves you time and energy (the backend benefit) AND puts customer in control of their online interaction with your business. They can browse your course catalogue and choose classes in their own time, doing so from the comfort of their home or office. The customer self service features turn your business into a 24-7 business, "always open," even as you sleep, since the prospective customer can sign up any time day or night! This kind of customer empowerment can boost business.
Online customer self-pay and profile management. Our Customer Self-Service Center also makes it possible for your customers to go to your website, log into their own account, and add a new phone number, make an address change, or even pay for classes their kids are signed up for. Such services not only save you lots of time (the backend benefit) but helps customers do business with you efficiently. Advertising these features on your site can make your school look and function more professionally, which also makes your school more competitive compared to other schools in your area. This can generate new business.
Online electronic customer payments. We partner with two leading merchant processing services that enable you to affordably and easily accept credit cards or debit cards for payment from customers. Face it, most of us do business today using credit cards or electronic payments, rather than cash or checks. When you support this preference, you remove a "barrier to entry," eliminating something that might block a potential customer from choosing your school. Merchant processing services can also help you retain your current customers, thanks to the ease of doing business with you that electronic payments allow.
You can upgrade your ClassJuggler account at any time with the customer self-service center functionality or merchant processing services, or start out with them if you're a new customer, Contact us and we can walk you through the rates, the process, and the features.