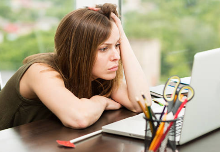 If you are in the market for class-based business management software, and you've never had any before, this question is likely running through your mind, and it's a good question! There is a reliable way to answer that question: a cost-benefit analysis.
When it comes to purchasing business management software for your Dance studio, cheerleading camp, gymnastics school, swim school, music school, martial arts school, K-12 academy, or other class-based business, you would be wise to perform a cost-benefit analysis to determine if the monthly cost of the software will sufficiently reduce the costs of your current business inefficiencies if you were to continue doing things manually, rather than benefiting from the efficiencies and knowledge you'll gain from using a powerful business management tool.
How to do a cost-benefit analysis
There are essentially two steps to creating a cost-benefit analysis for your class-based business:
Calculate the time you and your staff presently spend each month tracking income and expenses, assembling monthly or quarterly reports on income, outgo, attendance, business growth and such, plus customer management time (registering, billing, payments) — basically, all those functions you are doing manually that can be automated with software.
Multiply that by the hourly rate you pay staff doing this work, or your own time's worth.
You've then got a reliable dollar amount to use when comparing to the monthly software cost.
Still not sure? Feel free to call us, and we can help you do a cost-benefit analysis for your business. Here's a sample of the types of business that benefit from ClassJuggler class-based business management software: