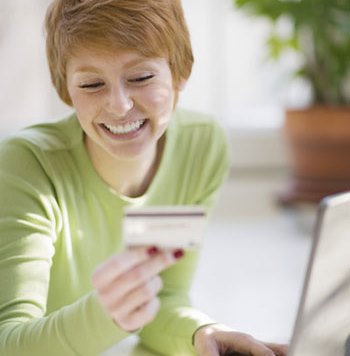 Accepting credit card and debit card payments in your class-based business can have significant cost advantages.
In fact, similar cost savings can be realized by just about any small business owner who is set up to receive payments by credit card and debit card.
Let's look at three of those cost savings benefits.
#1 — Spend less time on monthly billing
As any small business owner knows, time is money. A typical class-based business, such as a dance studio, gymnastics school, or swim school of, say, 100 students or more can expect between 5% and 15% of their accounts to be late each month.
That may not sound like much, but that adds 4–8 additional administrative hours or more each month, primarily from chasing down payments from your late-paying customers. Those hours cost you money and lost business opportunities.
It also leads to grumpy studio owners.
Accepting credit cards at your business and/or on your business website reduces time spent on chasing down late payments by 50 to 80 percent. Think what you could do with an extra 4 to 8 hours each month!
#2 — Reduce uncollected debt
Another cost of running a small class-based business is uncollected debt. When a parent who could not afford your classes gets too far into debt, they are likely to never pay you back the full amount.
Shifting responsibility from your studio to the customer's credit card company allows you to collect those fees even if the customer defaults on paying their credit card bill.
#3 — Slash overall administrative costs
As your class-based business grows, you will likely add more instructors and more class types, necessary to bring excellent services to your students and their parents. But at the same time, you don't want your administrative costs to skyrocket.
Rather than adding additional admin staff to deal with customers, you can realize significant savings (which you can then invest back into your classes and instructors!) by empowering customers to pay what they owe you online, unassisted by you, if you use your ability to accept credit cards and debit cards with a self-service online customer portal. Giving customers the ability to pay you from the comfort of their home or office or local coffee shop means that you will get paid more quickly, and your customers will love you for the convenience you are giving them
Merchant processing (accepting credit and debit card payments) and a self-service online customer portal are both available features within the following ClassJuggler products: