We just returned from UDMA (United Dance Merchants of America)
Dance Teacher Expo in New Jersey, where we spent a lively weekend cavorting with a memorable combination of current customers, future customers, and fellow vendors. A few highlights follow…
Meeting up with current ClassJuggler Dance customers
Being an online business, it's normal that we only get to know our customers remotely, by phone or email. One of the most enjoyable aspects of going to any trade show or convention where our customers are likely to be is getting to meet them face-to-face.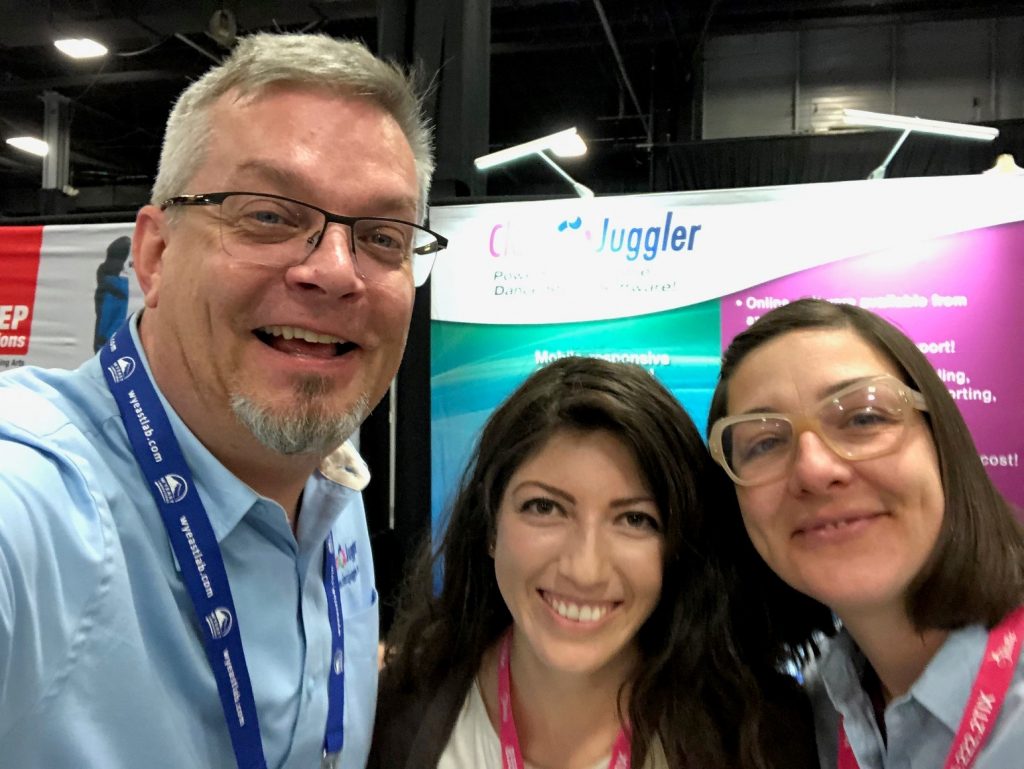 Here, for example, is Daniela Marotta of Exploration Movement. More than just an opportunity for a 3-person selfie, Daniela also got a chance to discuss with us how they might add the optional merchant processing upgrade to their account, making it possible to accept debit cards and credit cards at their school, and to have all that information integrated with their customer records — a big time-saver for any school!
Enjoying the vibe and energy of the UDMA vendor hall
The meeting place here in New Jersey was very much alive with countless dance school owners and vendors.
Right across from our booth was a very fun way to make a little cash — if you could catch it.
Watch this short and funny video to see what we mean:
🙂
This and other fun events kept things lively and entertaining, even as dance studio owner's, dance school managers, and dance instructors learned much and found many things (products and services) that would help them grow and manage their business.

Future customers …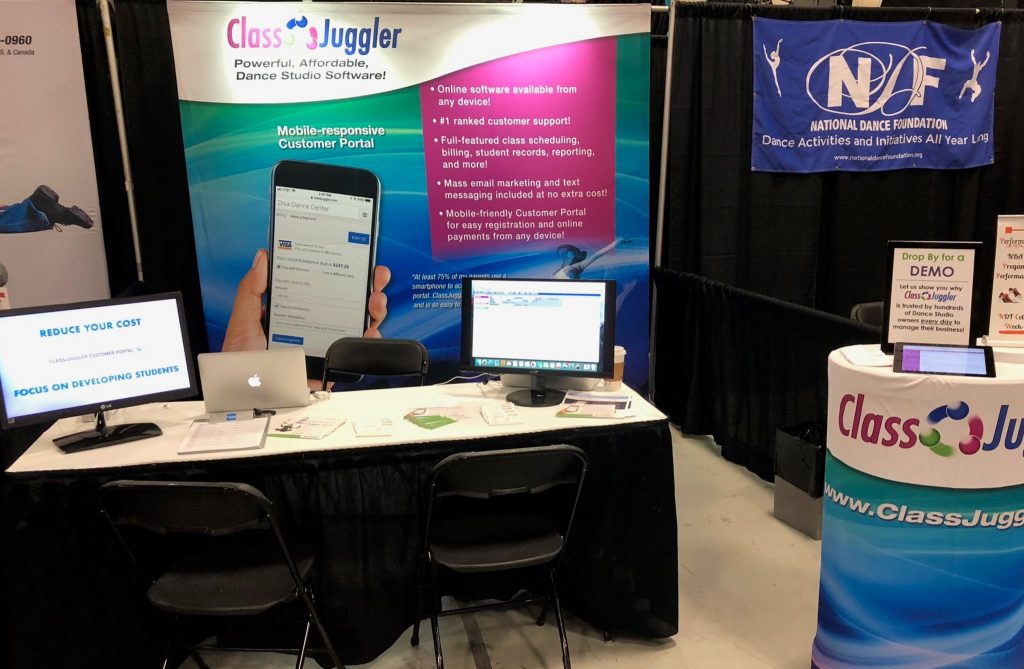 In events such as these, our primary mission in attending is to introduce business owners to ClassJuggler's online software, designed especially for class-based businesses. This venue proved to be an excellent opportunity to do that!
We welcome any of our new customers to the ClassJuggler community of fellow school owner's and managers who have come to rely on ClassJuggler, not only for its #1-rated customer support, but it's great flexibility in meeting the needs of so many schools.
To learn more about the software that we introduced at UDMA to other dance school owners and operators this weekend, check us out at www.DanceClassJuggler.com.