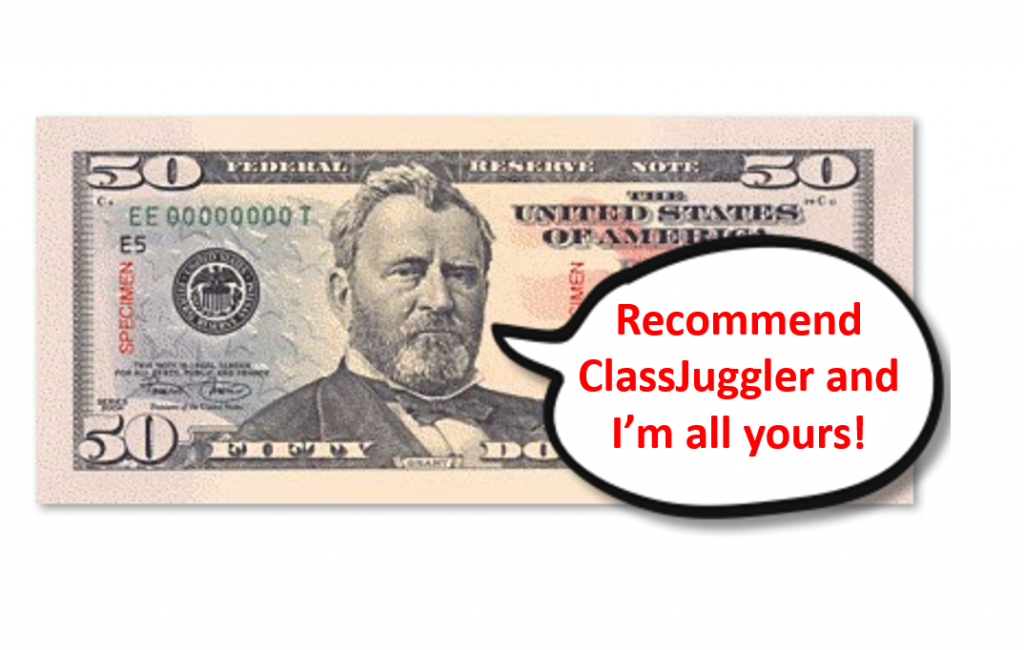 It's hard to imagine an easier way to make $50 than this! If you are a current ClassJuggler client, we encourage you to introduce ClassJuggler to other class-based businesses
(such as dance studios, gymnastics schools, swim classes, martial arts dojos, cheer camps,
tennis camps, art schools, K-12 schools, etc.). And to thank you, if the person you refer signs up and becomes a customer by sending you a cool $50.
So, if you love how ClassJuggler has made the business of running your studio more efficient and more powerful, tell other studio owners.
How to Get $50 For Your ClassJuggler Referral
To qualify, simply have the class-based business you referred enter your name and business name as their "Referral" when they fill out the online form to sign up, and we will send you $50 to show our appreciation.
Easy money!
You can get full details and terms for referrals on our fees policy page.
We appreciate your business!