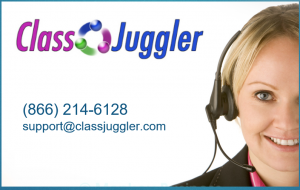 Who would have imagined that a competitive service to make us stand out is phone support?
Having phone support seems so obvious that we never thought it would be something that makes us superior to our competitors. Turns out many of our competitors only offer email support!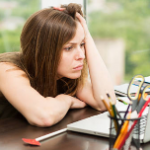 Anyway, to the point: Whether you're a brand new ClassJuggler customer or a seasoned client, it's not uncommon to have questions on how to best utilize ClassJuggler for your business. ClassJuggler is LOADED with features and tools, so even a seasoned client may want to try out a new capability for their class-based business and could use a walk-through the first time. We can help you with that. Quality and timely customer support is important to our customers, so it's important to us!
Your customer support options
Here is how we can help you:
You can reach a ClassJuggler Customer Support Specialist by phone, toll free (866) 214-6128. Our support hours are Monday to Friday, from 8am-5pm Pacific, and you can leave a message for us to return if you are calling outside of those times.
You can reach us by email at support@classjuggler.com.
But you don't have to memorize that email address; you can also fill out the form (and get our phone number) on our Contact Us webpage: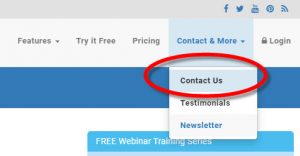 ClassJuggler Support for International Clients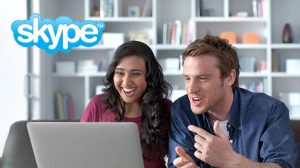 For our customers outside the U.S., we also offer Skype chat for support help. To speak with a support specialist in person using Skype, just email us and we'll arrange a time to connect with you.