One of the best ways to promote your business, and build customer loyalty, if your business is a music school, a dance studio, a gymnastics school, a cheerleading camp, an acting school, a martial arts dojo, a private K-12 school, tennis school or any kind of class-based business, is to post videos of your class sessions, recitals, facilities, performances, and competitions. Let's talk about why.
YouTube — 5 great reasons to use it to promote your business!
If yours is the kind of school or studio that ClassJuggler supports, your business will benefit from video promotions. Here's why:
#1 Video builds customer loyalty.
Your current students and their parents love watching videos of themselves and their family members. It's human nature! When you post video of little Sally's first floor routine, you can bet that she and her family will be gathering around the computer or their favorite mobile device to watch it, and they will be grateful to you for it.
#2 Your YouTube video channel extends your brand.
By creating a YouTube "channel" — a collection of videos of your school and your students' performances — and linking to that channel from your studio's website, you give potential customers a whole new, multi-dimensional view into your business. They can see what you do, see the results of your teaching, and can envision themselves or their own child doing it.
#3 Videos generate viral marketing.
Viral marketing means that others are excited about something you have posted online and are sharing this with others in their family or friends networks, not unlike a flu virus only this time it's a desirable thing! Video is ideal material for viral marketing. Your students and their parents effectively begin to function as an extension of your marketing team, sharing the YouTube videos you have posted to their friends and relatives, doing advertising work for you.
#4 Managing and growing a YouTube channel is inherently easy for your kind of school!
One of the hardest things for most people to come up with when creating video content is the content itself. But if you have a school that is related to the arts or any other physical skills (dance, gymnastics, theater, martial arts, etc.), your content already exists and, through your classes and performances, continues to grow in number! Think about how naturally, dynamically interesting it is to watch your students and instructors developing or expressing their talents, putting on a show, and competing. It's colorful, it's active – it's inherently GOOD content! Just start recording video and you are on your way.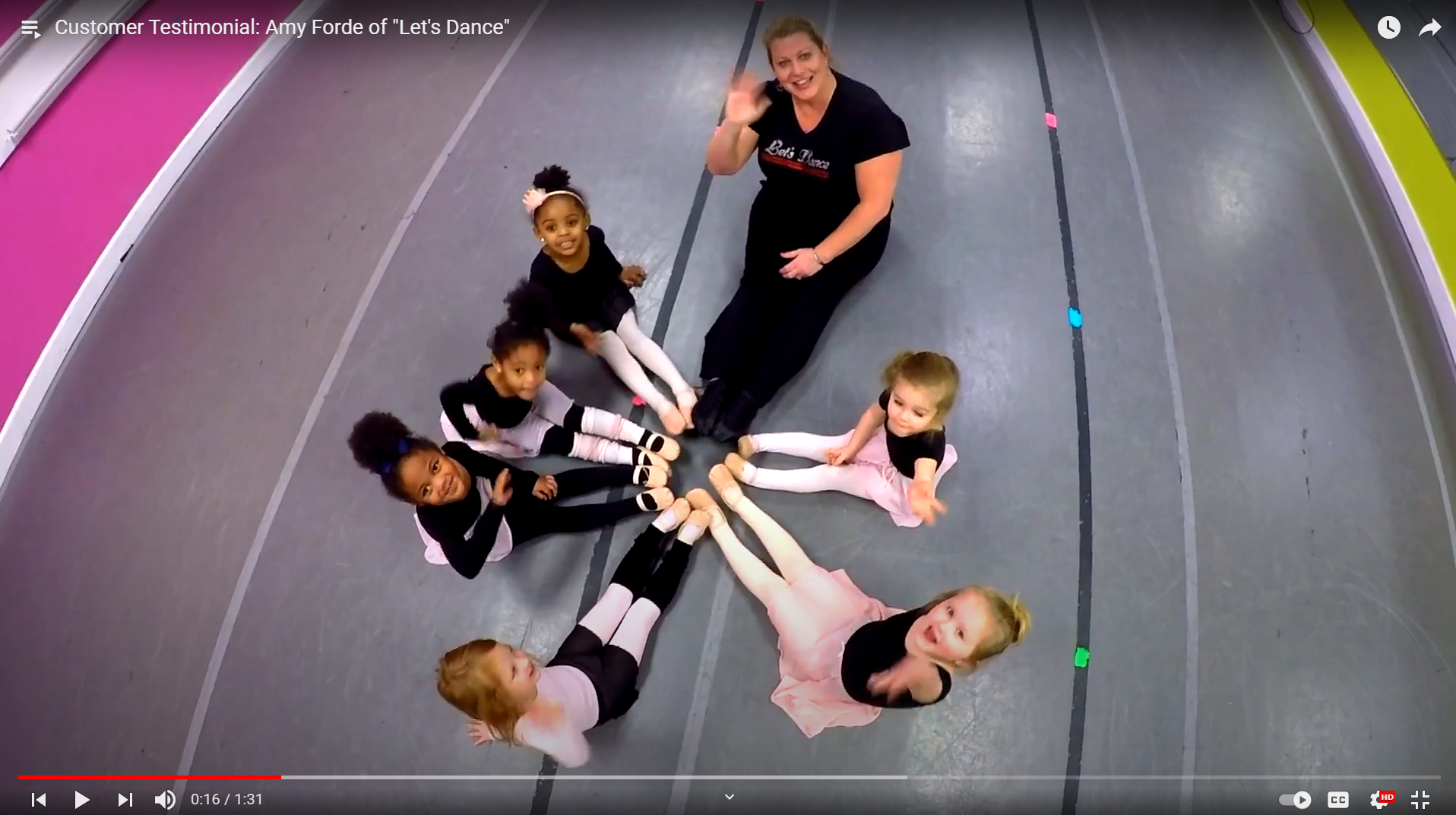 #5 Your YouTube channel can boost your website's search engine optimization.
One thing that every business can benefit from is good, clean "backlinks" to their site, and your YouTube channel is the perfect way to boost the number of links that go to your website. Not only from the YouTube channel description of your business (with links to your website) but with every post description, you can link back to your website or even to the link of a specific class related to the video post. More backlinks boost your significance in Google's algorithms, causing you to show up higher in search results.
Question: Are there other video platforms I can use instead of YouTube?
Answer: Sure! A couple of other popular alternatives are Vimeo and Rumble. Both work very similarly to YouTube.
See ClassJuggler clients' YouTube channels
Many of our ClassJuggler clients have their own YouTube channel where they post videos of what their schools, their teachers, and their students are doing. For example:
TCA of Mokena, Illinois – a tumbling and cheerleading school – uses a 2-minute video to introduce their school to potential customers, and to explain the difference between tumbling and tumbling for cheerleading.
Dance Elements of Pflugerville, Texas, has posted a number of videos on their YouTube channel, mostly as a way of introducing or showcasing their classes, such as this Christmas Nutcracker ballet class.
JRP New England of Boston, Massachusetts, uses their YouTube channel to showcase skits, performances, and demo reels of their student actors.
Thinking about creating a YouTube channel for your school? Good idea!
If you're not sure how, stay tuned – we will be posting a YouTube channel how-to article shortly to help you get started. Meanwhile, check out our own ClassJuggler YouTube channel and subscribe to updates.