Tax Season is Almost Here!
Use our Financial reports to get the information you need.
Four of the most important reports for monthly bookkeeping and tax preparation are the Customer Payments, Customer Applied Payments, Company Billing, and Deposit Summary reports.
How you do your accounting for your business will determine which of these reports you will run most often.

Customer Payments – [CASH accounting] This report can show you all of the income you are receiving daily, weekly, monthly, or for any period of time you choose. The report will total payments in a variety of ways you choose to make reconciliation and deposit reporting simple.


Customer Applied Payments – [CASH accounting] This special report links payments received to the charges they were applied to and can tell you exactly how much was earned by a particular charge account or by account category. It will only show applied amounts, so if a customer has a credit balance remaining, those amounts will not yet be factored in.

=EXAMPLE=
If you posted $500.00 in tuition and $200.00 in merchandise in the month you are reporting, and received $1,000.00 in payments for the same period, only the $700.00 applied to charges will be considered "earned" leaving $300 unapplied.


Customer Applied Payments – [ACCRUAL accounting] This report does exactly what its name suggests, which is to provide you with a list of charges you have posted in a particular period of time. Since this is only showing what you have posted in charges, and not what has been paid or not paid by your customers, this is the go-to report for businesses that use accrual-based accounting for their bookkeeping.

=EXAMPLE=
If you posted $500.00 in tuition and $200.00 in merchandise in the month you are reporting, this report would return $700.00 total in products and services billed out to your customers.


Deposit Summary – [CASH accounting] This is the go-to report for daily and monthly reconciliation of your deposited payments (cash, checks, and credit cards) with your bank account and your merchant services.
For more information on these reports and examples and instructions for running them, please refer to "Online Help Manual" found in the green Help & Links Menu found at the bottom left of every screen in ClassJuggler.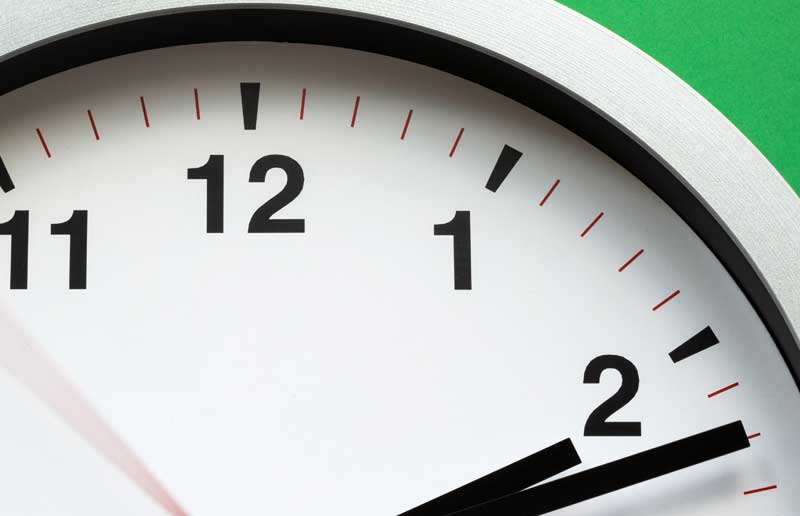 Coming Soon! The New Time Clock Feature
We are pleased to announce the new Time Clock feature, originally planned for late 2020 but delayed due to the COVID pandemic, is back on track and will be ready in Q1 of this year.
The Time Clock is one of the most requested new feature enhancements we hear from clients. We have been working very hard on this project since late in 2020. We will begin client beta testing soon and are very excited to release this new feature to all our clients. We know the Time Clock will be a huge benefit if you have W-2 employees and/or 1099 contractors.
Watch and Learn
If you prefer learning by watching video tutorials, rather than reading how to do something new in ClassJuggler, we encourage you to keep an eye on our growing collection of tutorial videos in the ClassJuggler Tutorial Videos section of our YouTube channel.
To make sure you don't miss any new videos, just click the SUBSCRIBE button on YouTube to be notified of the latest tutorial videos.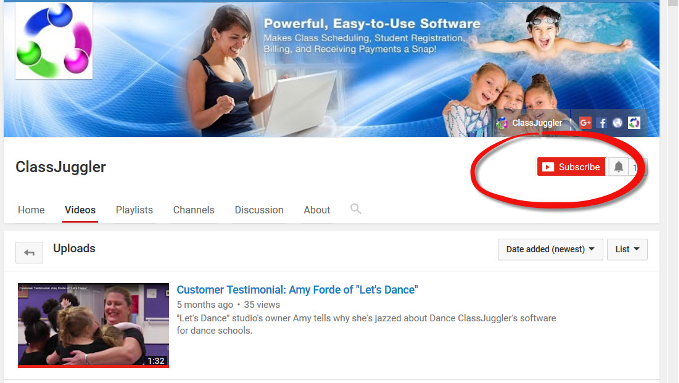 Also, watch for our upcoming webinar schedule featured right here in our monthly newsletter.
And as always, don't hesitate to reach out with your questions...
We really want to know if you have any suggestions for how ClassJuggler can help your businesses continue to operate as efficiently as possible during the pandemic. Please reach out to us via email or a phone call to (866) 214-6128 if you can think of anything that would make an impact on helping your business. We will continue to maintain normal support hours for all clients throughout the pandemic!