Need to change class pricing? Class Tuition Templates Make it Easy!
Class Tuition Templates are a great way to help you quickly update your class tuition tables when you change your class pricing or want to set up new classes that all share the same pricing.
You start by simply adding a new tuition template or changing an existing tuition template with the new pricing options, and then copy that template to each of your classes, rather than manually entering each of your pricing changes on each class. What a timesaver!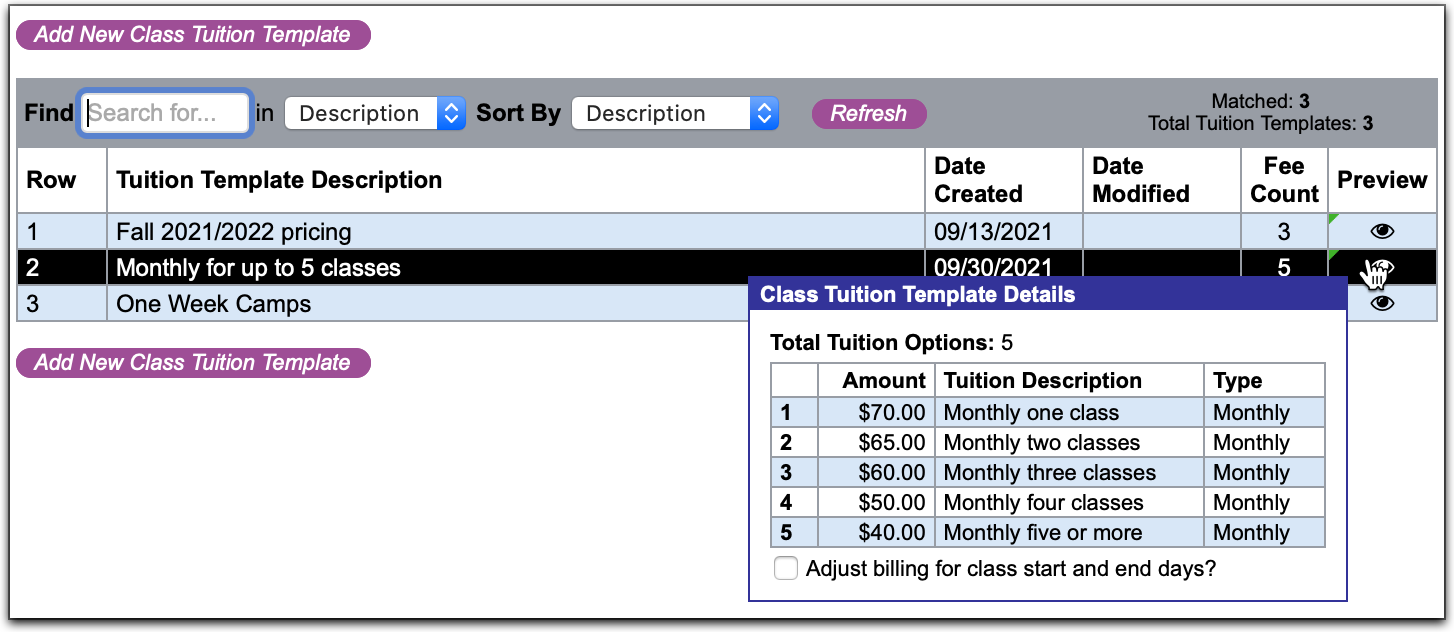 You can find Class Tuition Templates under the Preferences main menu. And learn about Class Tuition Templates in our Online Help Guide.
Pricing exceptions, scholarships, or unlimited classes? Use the Flat Tuition Amount field.
If you offer special pricing for students who take numerous classes, offer a one-price option for unlimited classes, or want to offer schalarships, and need a way to bill one flat rate, ClassJuggler's Flat Tuition Amount field is the ticket. This special tuition option, found on each student's record, allows you to override the monthly amount you typically charge per student for cumulative class tuition and use a single flat fee instead.
The fee can be any amount, including $0.00 if you wish to charge nothing to the student each month. This field can be valuable for use with promotional offerings, scholarship programs, loyalty rewards, or for package deals where you offer unlimited classes for a flat monthly fee.
There are two options you'll need to select from for setting a flat tuition:
Exact – An Exact flat fee tuition means that regardless of what the student's total class fees would have been, you will always bill the amount entered in the Flat Tuition field for each Post Tuition billing cycle.
Lesser – ClassJuggler will first total all of the student's monthly tuition amounts and then compare it to the Flat Tuition rate. The lesser of the two will be charged to the student each month. This is helpful if some of the classes end earlier than others affecting the cumulative tuition.
You will find the Flat Tuition Amount field on Student Maintenance - Page 1.
Fall conferences coming to a close
The Orlando U.D.M.A. show was fantastic. Jon and Lori were both there to demonstrate ClassJuggler to potential new customers and to meet current customers.
Join ClassJuggler for our final show of 2021 in Dallas, Texas, and drop by to say hello if you'll be there.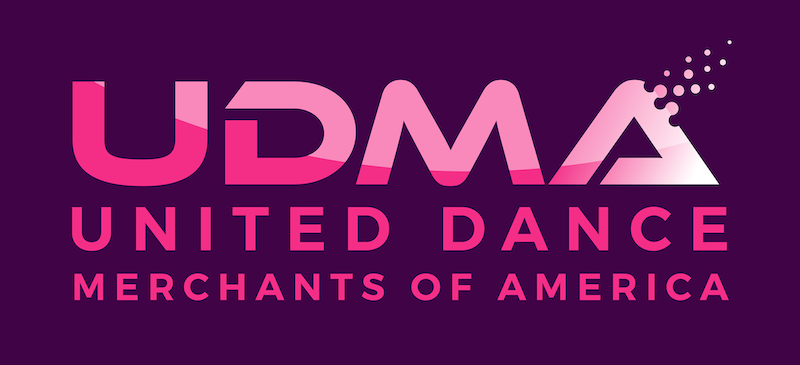 U.D.M.A. - Dallas, Texas
Dates: Oct 23 through Oct 24
Location: Hyatt Regency Dallas
Even if you won't be attending, encourage your dance studio owner friends who will be attending to drop by our booth. We'll send you $50 if they sign up for ClassJuggler with your referral.
Watch and Learn
If you prefer learning by watching videos, we encourage you to regularly visit our collection of tutorial videos in the ClassJuggler Tutorial Videos section of our YouTube channel.
And to make sure you don't miss any new videos, just click the SUBSCRIBE button on YouTube to be notified of the latest tutorial videos.