Database Maintenance Tools: Like Getting a Tune-Up
Just as your car comes with a recommended maintenance schedule to keep it tuned up and running well, we recommend you occasionally use ClassJuggler's Database Maintenance tool to keep things running smoothly.
The Database Maintenance tool provides four utilities to clean up your school's records. These utilities can make adjustments, clear out data, change global values, and perform many other functions.
The four primary maintenance database maintenance functions:
Recalculate Customer Balances – Performing this function recalculates all your customer balances, correcting any cases where customer accounts are out-of-balance.
Verify & Correct Manually Applied Transactions – This function verifies and corrects any manually applied transactions for customers that are not showing as fully applied or have incorrect amounts.
Reset Payment Permissions – Use this function to reset all payment permission flags for customers with a debit or credit card on-file and currently has permission set to "Yes."
Student Measurement Reset – This function resets all student measurements in your database.
How do I get there? Go to the Tools main menu then select Database Maintenance to use these helpful tools.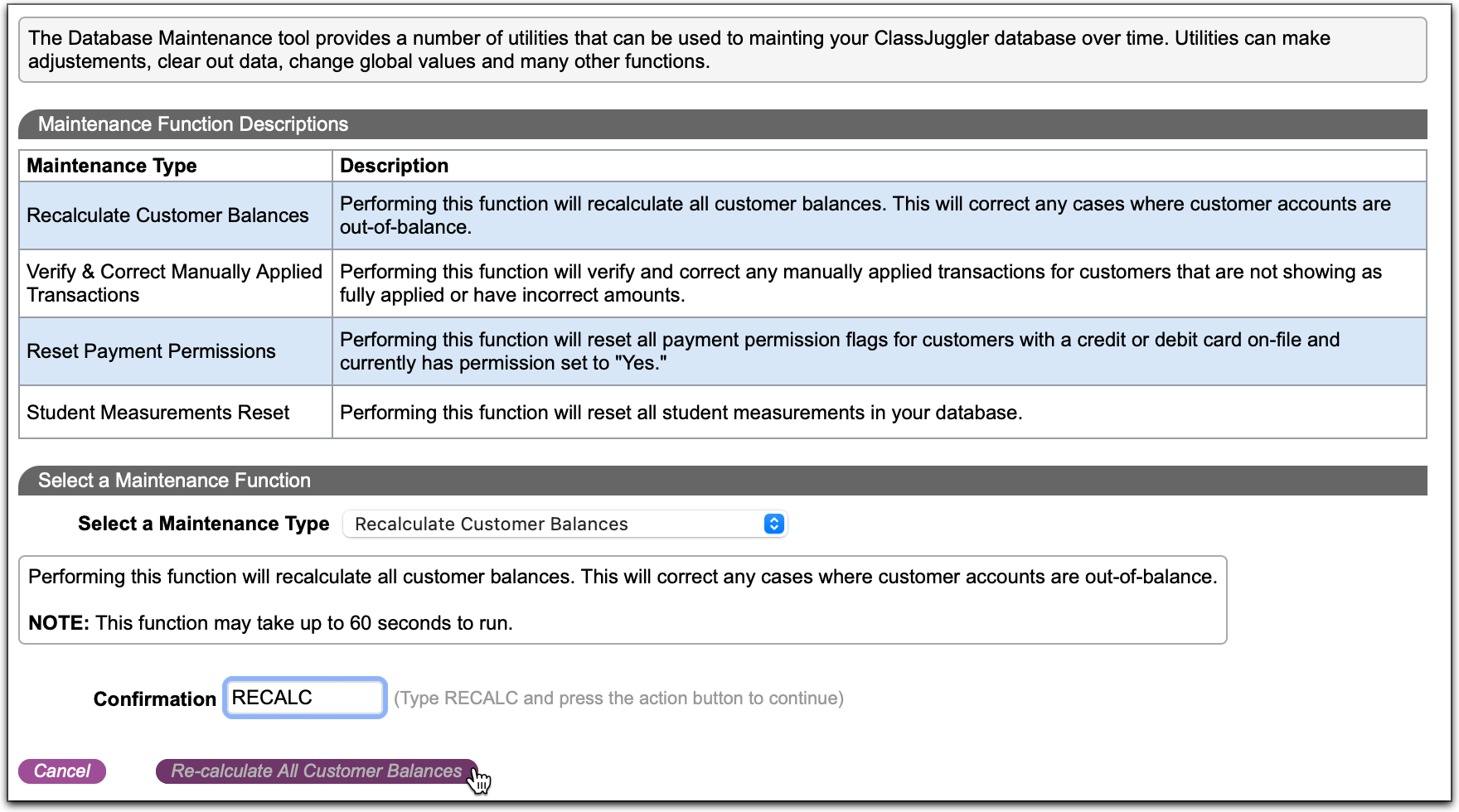 If you use Manually Applied Payments in ClassJuggler, running the Verify and Correct Manually Applied Transactions periodically is a great way to help keep your transactions clean.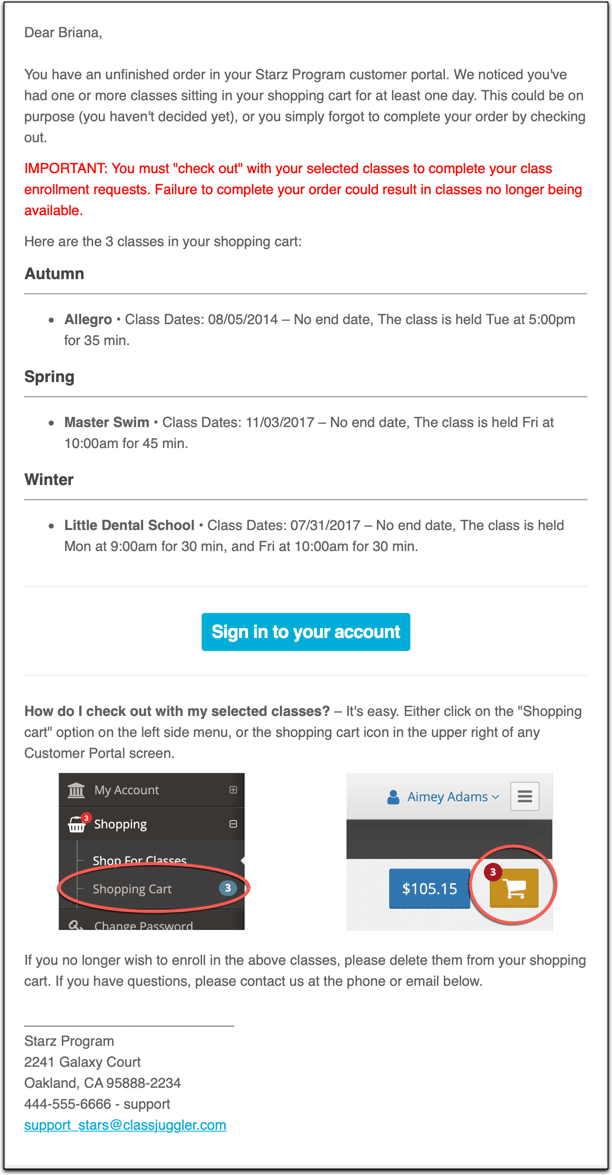 CLICK TO ENLARGE
"Did you mean to leave classes in your shopping cart?"
Shopping cart reminder emails
Worried about customer's forgetting to check-out with their selected classes? No worries because there is an automated email system in the Customer Portal that reminds customers if they leave one or more classes in their shopping cart for over 24 hours without checking out.
The email politely prompts the customer, letting them know what class or classes are sitting in their shopping cart, and invites them to complete their order if they are still interested in the class(es). It also provides visual instructions on multiple ways they can go about checking out with their class requests.
Upcoming Conferences – Will You Be There?
Our last show of the season is in late October. This is a new venue for UDMA and ClassJuggler so we are very excited. There is plenty of time to attend if you are looking for time away from the studio. Here are the dates and important information for the show. If you'll be attending this event, please drop by the ClassJuggler booth to say "hi," and maybe we can get a selfie together.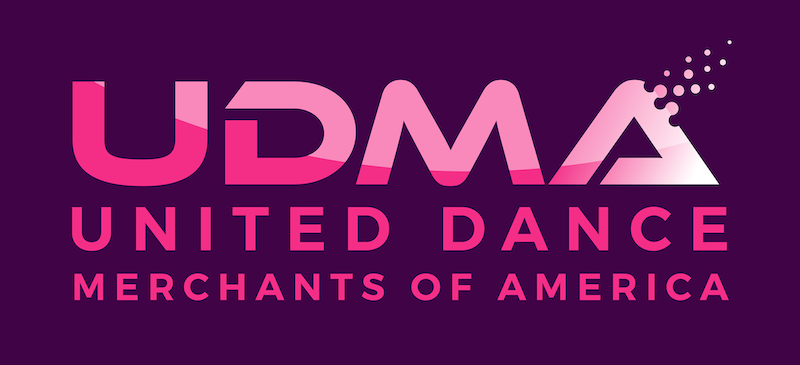 UDMA – Madison, Wisconsin
Dates: Oct 23 & 24
Location: Alliant Energy Center

Watch and Learn
If you prefer learning by watching video tutorials, rather than reading how to do something new in ClassJuggler, we encourage you to keep an eye on our growing collection of tutorial videos in the ClassJuggler Tutorial Videos section of our YouTube channel. Here are a couple of our favorites:
To make sure you don't miss any new videos, just click the SUBSCRIBE button on YouTube to be notified of the latest tutorial videos.