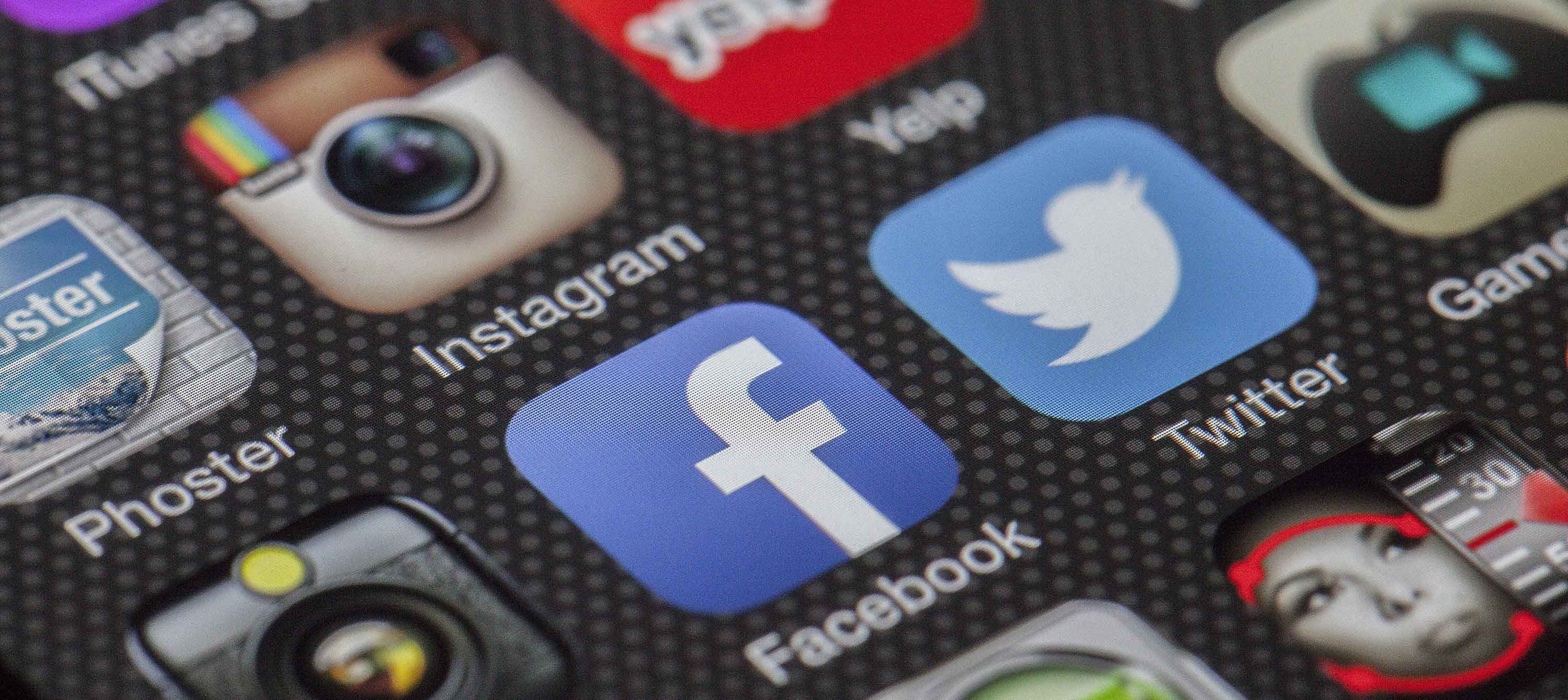 Marketing Tips for Your Business!
Many of you already know the benefits of social media and search engine placement and how these affect how easily it is for people to search for and learn about your bsuiness. But not everyone knows the ins and outs of a good strategy to not only boost your rankings in search results, but to make it easier for your clients to find and connect with you.
Marketing Tip 1: Connect Your Website to Your Social Media!
It might seem like a "duh" concept, but here's a quick marketing tip for your business website — one that will also help you connect better with your customers. And it's not so "duh" since many businesses miss this important step.
As part of getting to know our ClassJuggler clients better, we check out your business websites. During our visits, we've noticed that, while many of you have social media sites (Facebook, Instagram, Twitter, Pinterest, etc.) for your business, some of you don't link to your social media sites on your website.
You're missing a big marketing opportunity!
Your social media sites are a powerful way to connect to your students and parents with your business. So, make sure they know about your Instagram, YouTube or Twitter sites; tell them from your website — the place they will likely use first to find your business online.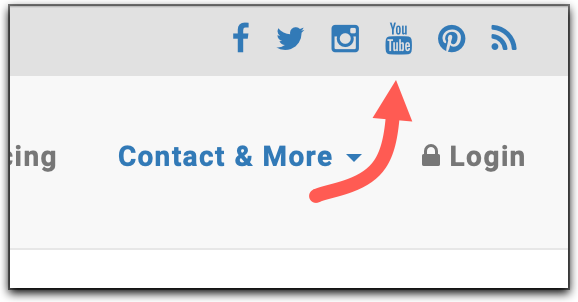 Actions to take:
Put links to your social sites in the text of your website's Home page or About page.
Even better, put icons that show up on every page, such as in your header or footer — or both! Here's an example from the ClassJuggler site.
Marketing Tip 2: Boost Your Position in Search Page Results
Want to boost your ranking in search results? Try these strategies:
Optimize your content for search engines – Use language on your website that supports what your target customers are looking for. For example, if you think your prospects are likely residents of Parsippany, New Jersey who are looking for a dance school for their young child, make sure that your website copy includes phrases similar to "dance schools for children in Parsippany New Jersey." Sites like Google and Bing can use this info to link their visitors to your school. Don't forget "invisible" HTML content, such as page titles and page descriptions; they should also support your target customer's search efforts.


Establish a strong "backlink" strategy – Seek links from respected websites that connect to your site. Important: purchased backlink services are a risky strategy, so stick with legitimate backlinks, such as encouraging business partners and customers to link to your site, getting on your town's business listings sites (chamber of commerce, for instance), or writing articles that get published on reputable sites or in magazines for your industry.


Be active on social media – As noted in above in, "Connect Your Website to Your Social Media Sites!," having your business represented on Facebook, Twitter, YouTube, etc. and linked back to your website, makes your business more relevant, and is an easy way to create quality of backlinks to your site. Blogging also helps!


Have an active website – A site that never changes appears stagnant (and thus unimportant) to Google and Bing. Consider adding pages to your site that naturally need a regular update, such as a calendar/events page, a blog page, or a class schedule page. Have a competitions page or an updated photo page showing teams and groups of your students.


If you have considered hiring an S.E.O (search engine optimization) expert to help you with your rankings, be extra cautious. Some less scrupulous vendors try to "game" the search engines, trying to beat the search engine's algorithms with poor quality or "unnatural links." Modern search engines are smart enough to catch such tactics, which can often backfire when the search engine penalizes your website, giving you even lower rankings.
March Survey and Contest
We want to understand our customers better so we can identify and expand on the best channels to reach out to you (anyone who uses ClassJuggler at your business, including owners, managers, admins, and instructors). This will help us provide the most useful information, software, and services.
For those ClassJuggler customers who take and complete the customer survey, we will put your name in a drawing for a $50 Amazon gift card! Thanks for participating.
Watch and Learn
If you prefer learning by watching video tutorials, rather than reading how to do something new in ClassJuggler, we encourage you to keep an eye on our growing collection of tutorial videos in the ClassJuggler Tutorial Videos section of our YouTube channel. Here are some favorites.
Customer Communications Tracker: Did you know ClassJuggler tracks all outgoing text and email communications (and incoming and outgoing calls too) to your customers? Learn all about this powerful tracking system.
Swap Class: See how easy it is to quickly move a student from one class to another with the Swap Class feature.
To make sure you don't miss any new videos, just click the SUBSCRIBE button on YouTube to be notified of the latest tutorial videos.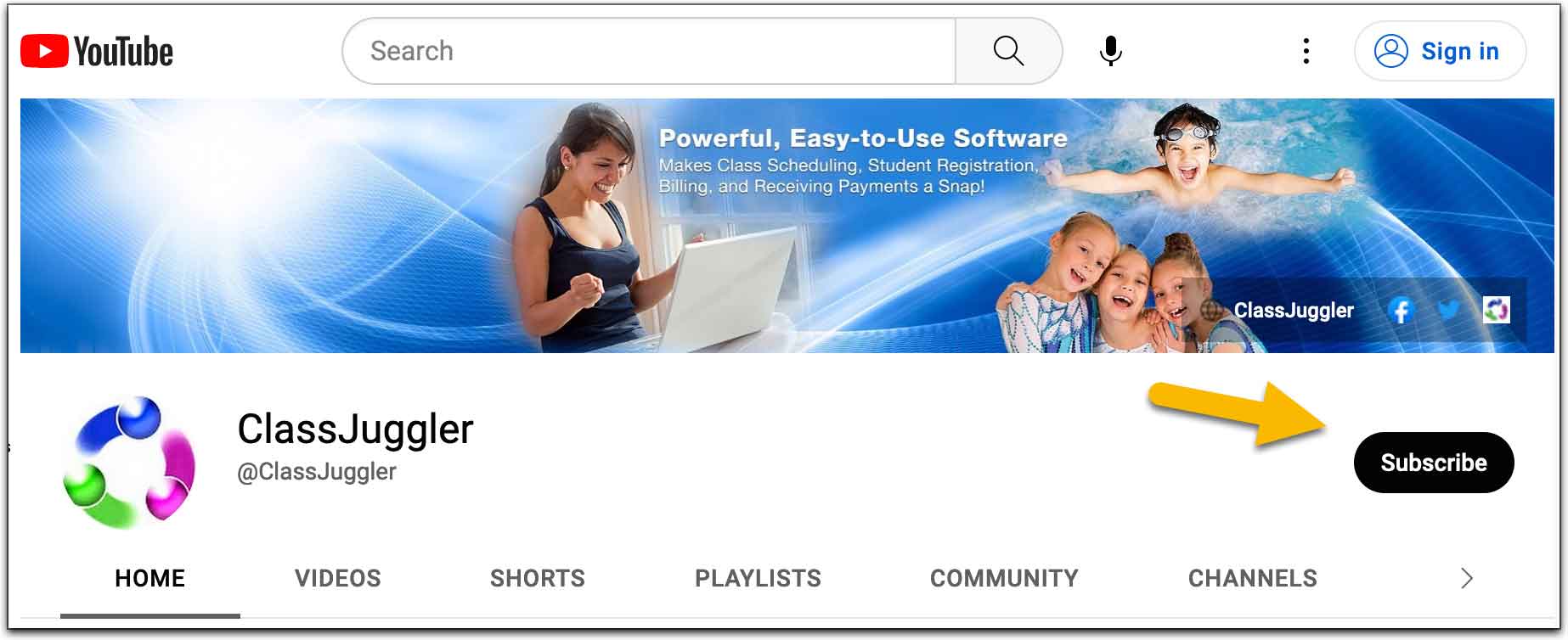 Also, watch for our upcoming webinar schedule featured right here in our monthly newsletter.