Need to Send a Statement to a Customer?
Sending a statement to a customer is easy in ClassJuggler. You can easily print or email a professional looking account statement for a selected customer using the
Print Statement
or
Email Statement
action buttons found at the bottom of the Customer Transaction List screen.
Account statements can also be printed or emailed in batch for a selected group of customers by using the Billing > Print/Email Statements screen.
You can find the results of all batch print and emailed statements processed by visiting the Reports > Batch Report Manager screen.
Give Your Team Customized Access to ClassJuggler
ClassJuggler's privilege and access control settings gives business owners unprecedented control over each user's access to the features and functions in their ClassJuggler account. And you decide whether that's full access or limited access to certain features.
Whether you are giving full access to your business partner, financial report access to your accountant, or limited access to a teacher for attendance, ClassJuggler has the tools to help.
From the left navigation panel on Home Base look for the "User Administration" and "Security Admin" menu sections. From here you can create and manage administrative user accounts and control what each user is allowed to see and do within ClassJuggler.
Always make sure each user has their own administrative account in ClassJuggler. This will ensure you can track what each person is doing and allow you oversight of your employees' access.
Important: Never share your Key Contact account credentials with another user. This is the master user for your ClassJuggler account.
For more information and a complete tutorial on this feature, check out the ClassJuggler Tutorial video User Roles and Privileges.
Watch and Learn
If you prefer learning by watching video tutorials, rather than reading how to do something new in ClassJuggler, we encourage you to keep an eye on our growing collection of tutorial videos in the ClassJuggler Tutorial Videos section of our YouTube channel. Here are some favorites.
User Roles and Privileges: This 13-minute video shows how to create administrative users and how to create and assign roles and privileges to these users.
Class Sessions and Groups: Learn about this optional field for class records and how it can help you organize classes for searching, reporting, and for parents during their online class shopping sessions.
To make sure you don't miss any new videos, just click the SUBSCRIBE button on YouTube to be notified of the latest tutorial videos.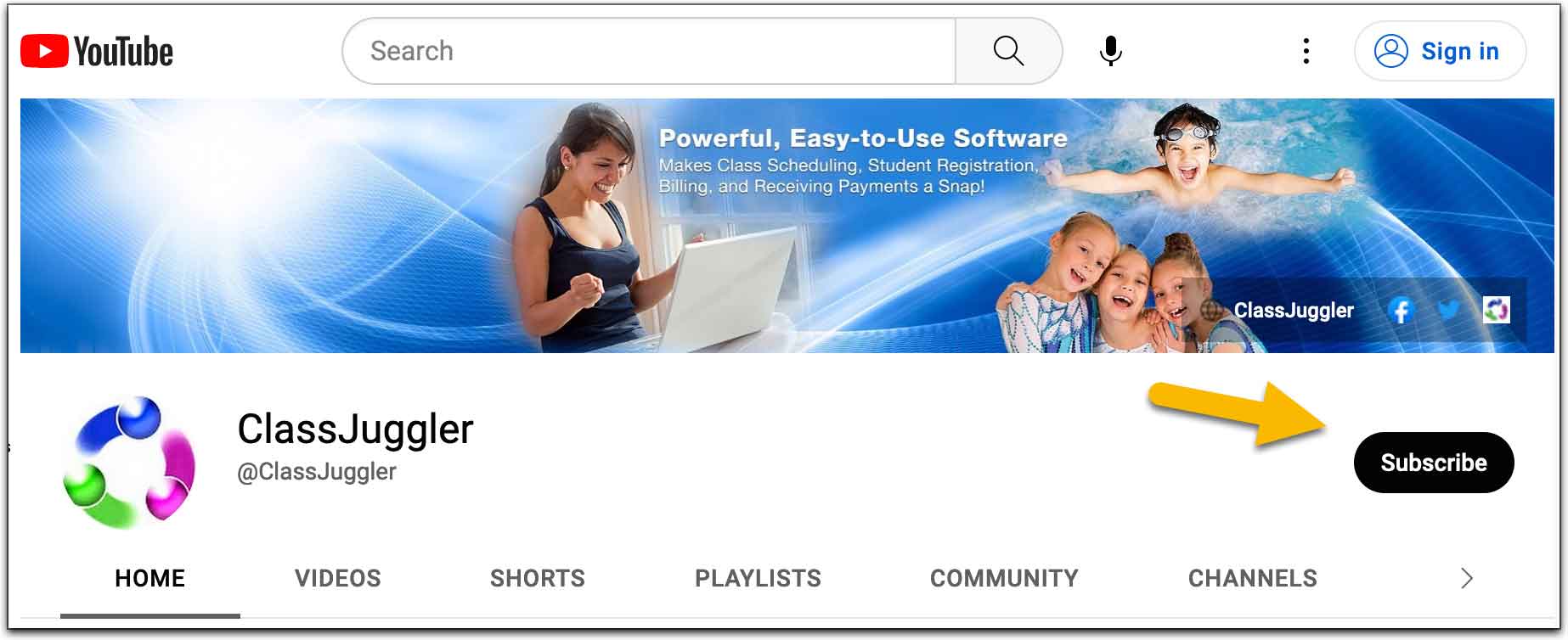 Also, watch for our upcoming webinar schedule featured right here in our monthly newsletter.