Online Help Guide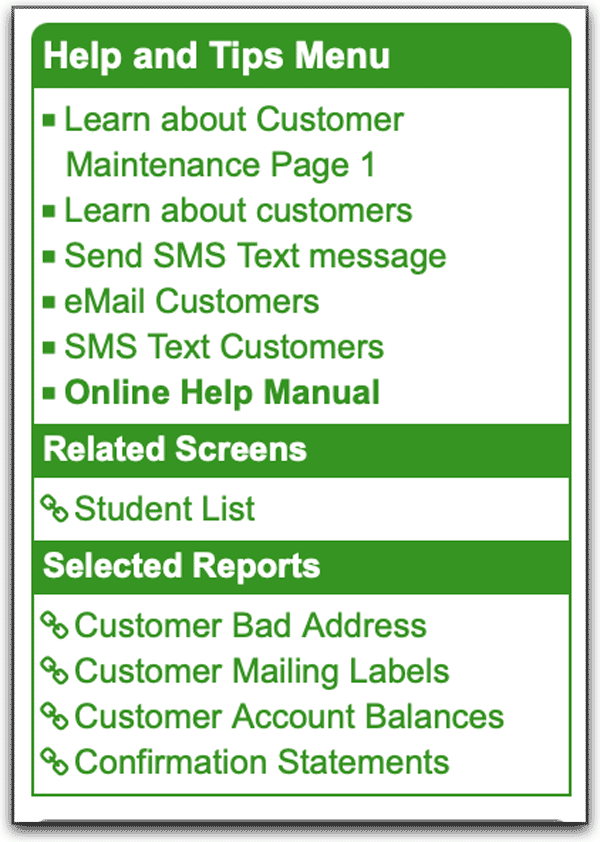 Have you ever needed help in ClassJuggler after-hours or on a weekend? While our support isn't available 24/7, this is one of the reasons the Online Help Manual was created.
The Online Help Manual is available from every screen in CJ and can be used to learn specifically about the screen you are on, can be searched for information you are looking for, or can be used like a training guide for you to browse and read through various topics. It can help you find answers to most questions you have or guide you on how a certain screen or feature works.
Look for the Help and Tips Menu on the bottom left of every ClassJuggler screen. Oh yeah, it is also in green text to make it super easy to locate.
Check Out What's New!
ClassJuggler version 7.6.1 was released on Sunday, May 21st. Check out the new reports: the Student Attendance Drop-Ins and Tryouts and the Student Skills report. Both reports are found in the Student Reports section.
To see the full list of new features, enhancements and bug fixes, visit the Home Base screen and click on the v7.6.1 release notes found in the "ClassJuggler Change Log" section.
Watch and Learn
If you prefer learning by watching video tutorials, rather than reading how to do something new in ClassJuggler, we encourage you to keep an eye on our growing collection of tutorial videos in the ClassJuggler Tutorial Videos section of our YouTube channel. Here are some favorites.
The Staff Portal: A fully mobile extension of ClassJuggler providing mobile access to common features for you and your staff..
Student Registrations: Setting up and managing student registrations and pre-registrations.
To make sure you don't miss any new videos, just click the SUBSCRIBE button on YouTube to be notified of the latest tutorial videos.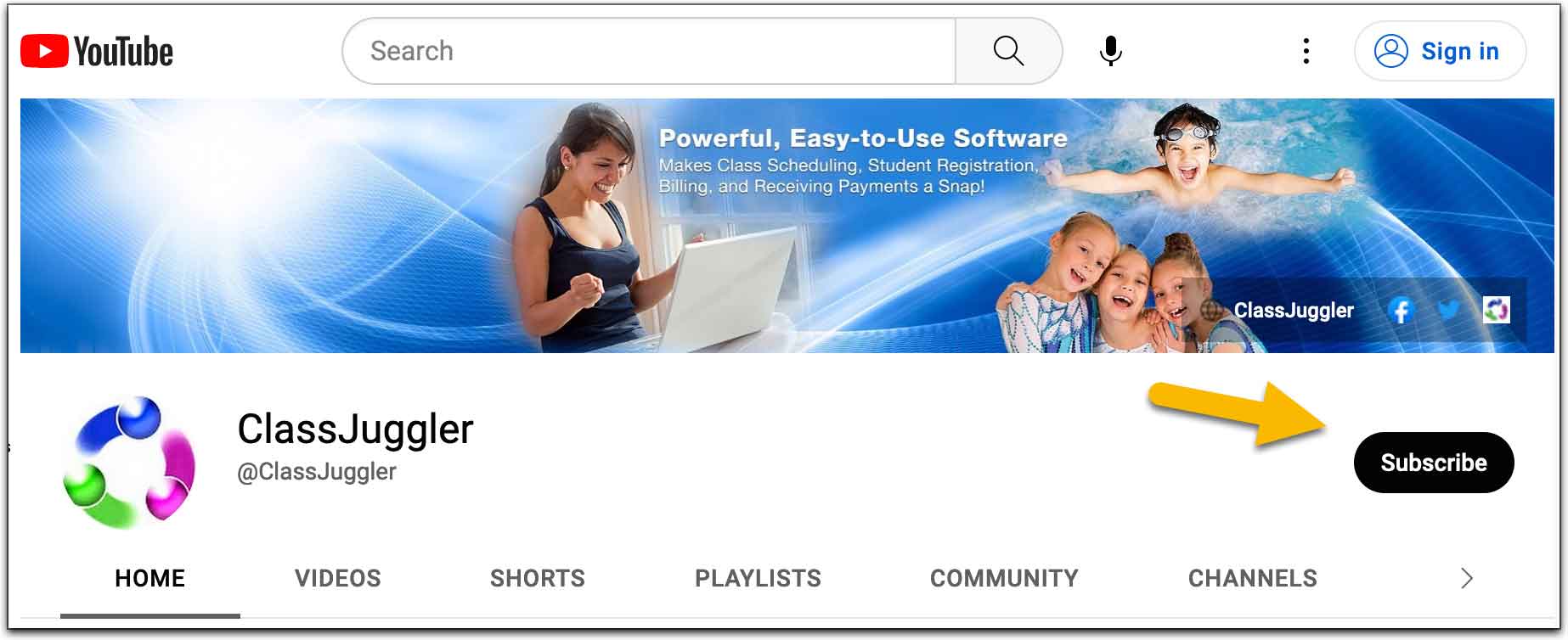 Also, watch for our upcoming webinar schedule featured right here in our monthly newsletter.