Ready For August Release! SMS Text Messaging Feature.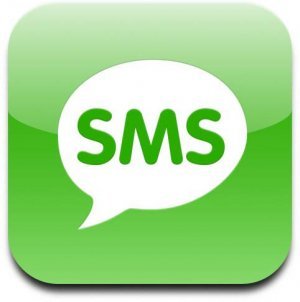 As we mentioned in last month's newsletter, we've been polishing up a powerful SMS messaging feature which will be ready for release by mid-August! Class cancellations, weather problems, staff alerts, and any other important message can be delivered right to your customers' and staffs' mobile devices. Whether you want to Text a single parent, all the parents of a cancelled class, one or more instructors, or your entire book of customers, we have the new tools you need!
We'll be offering a Webinar later this month on how to utilize this new and very powerful feature! Email education@classjuggler.com now to reserve your slot for this training.
Save Valuable Time With Customer Self-Service
With Fall registration upon us, why not save time by letting your customers do the work for you?
They can with the Customer Self-Service Center...and with our Self-Service Manager, it's never been easier to set up and control your customers' access to the system.
The Customer Self-Service Center will bring time and cost savings to your business by offering your customers the ability to manage their own records.
With the Customer Self-Service Center your customers can:
Input and manage personal information including primary and secondary contacts, address information, and emergency contacts.
Enter and manage complete student data.
View current classes, class history, skills, and attendance information for each student.
Register students and shop for classes.
Review/Print account history and statements.
Make a payment with an on-file card or any credit/debit card*
Add or update and online credit/debit card for periodic billing*
* Must have merchant processing enabled. Give us a call to get started.
Benefits of Merchant Processing - Worth the Additional Cost?
We receive calls almost daily from clients interested in adding merchant processing features to their ClassJuggler account and one of the most common concerns from business owners is the benefit vs. cost. Is the ability to accept credit cards through ClassJuggler worth the additional cost? The answer is YES!
ClassJuggler's credit & debit card processing make it easy for your customers to pay you, meaning you get your money quickly!
When you let customers pay for classes online with a credit card, you get paid fast, and without the hassle or expense of manually collecting payments, clearing checks and visiting the bank! It's a greater convenience for customers with large balances too, since they can pay their balance owed and then pay as they like with their revolving credit account. You no longer have to bankroll your clients.
Setting up customer accounts and processing payments is simple. We've integrated these features right into our acclaimed ClassJuggler interface. Our affordable merchant payment processing option integrates account management and credit card processing technologies within ClassJuggler, making payment and processing as easy as a few mouse clicks.
Increase your ability to process payments professionally, and at a reasonable price!
Receive payments from your customers faster. Deposits go to your account usually within 48 hours!
Enjoy having fewer late fees and uncollected balances!
Remove the risk of storing customer credit card information at your business - maintain PCI compliance.
Make a payment with an on-file card or any credit/debit card*
Manage all your payments in one place—no need to keep a separate system for tracking credit card payments!
We're Listening! We Want to Hear From You.
If you have ideas or suggestions for topics in an upcoming newsletter, we'd love to hear from you. Email us at editor@classjuggler.com.