New Release of ClassJuggler Brings New Options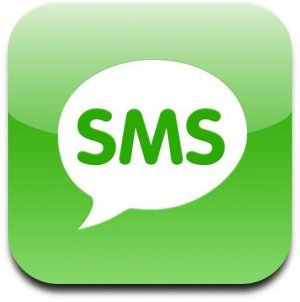 On August 13th, we released the much anticipated SMS Text Messaging features to rave reviews from our clients. If you missed the SMS Text training session, we'll be offering a repeat Webinar early this month on how to utilize this new and very powerful feature! Send an email to education@classjuggler.com now to reserve your slot for this free online training. See the sidebar on the left for full details on the day and time for September training sessions.
Unless you're a regular reader of the release notes published with each release, you may have missed a number of other new and improved features that became available:
Student Record Paging Buttons – Users now have the ability to page through ALL students in the database by status simply by pressing the "Next Stud" and "Prev Stud" buttons at the top of the Student Menu. You can also still page through the students in a single family by using the second set of paging buttons. These buttons are great when you need to review a large number of records.
Enroll / Drop Student Improvements - The drop from class functionality found in ClassJuggler now has the ability to send an email to the instructor(s) of the class. This helps keep instructors better informed about changes to their class rosters, especially if they are not the person performing the drop. The screens have also been rewritten to make the flow of dropping a student more simple with less pop-up windows.
Email Templates - Email templates in the drop-down menu are now numbered so that users can quickly identify email templates in the listing. We also improved the Batch Report system so that Mass emails that use a template will now have the template description included. Now, when viewing the log file for a particular mass email, you can easily identify which email template was sent to whom.
Student Class Hours - The Current Enrolled Classes list shows on student screens now displays the total number of hours of classes each student is enrolled in. This total is very useful when calculating flat rate pricing when billing by total number of class hours a student is taking each week.
ClassJuggler on the Road
In late July, and early August, ClassJuggler attended the Dance Teacher Web conference in Las Vegas Nevada and the Dance Life Teacher conference in Phoenix Arizona.
We really enjoyed meeting so many studio owners and teachers and spending time giving ClassJuggler demos and answering questions for potential new clients.
We also had a blast giving away six Apple iPods to a slew of lucky winners in our raffles as well as two four-month ClassJuggler subscriptions worth $355 each. Congratulations to all our winners!
Here are some of the photos from our shows. From left to right, top to bottom: Lisa Silva our $549 scholarship winner; ClassJuggler's Jon Koerber giving a demo to two studio owners; one of our iPod winners, our 4-month subscription winner and another iPod winner.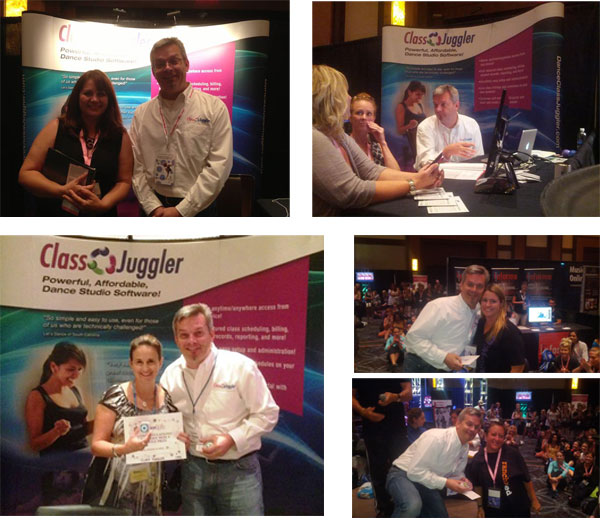 We're Listening! We Want to Hear From You.
If you have ideas or suggestions for topics in an upcoming newsletter, we'd love to hear from you. Email us at editor@classjuggler.com.