Why YouTube! Works To Promote Your Business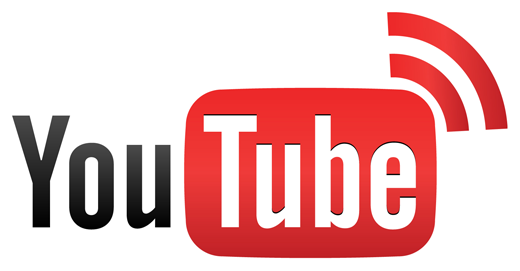 Looking for a great way to promote your business? Use YouTube! Video is one of the best ways to promote your business, and build customer loyalty. Here's why:
Video builds customer loyalty. Let your current customers watch videos of themselves and they'll love you for it.

By creating a YouTube "channel" and linking to it from your studio's website, potential customers can see what you do and see the results of your teaching.

Video is ideal material for viral marketing. Your students and their parents will share the YouTube videos you have posted to their friends and relatives, doing advertising work for you.

Video is inherently easy for your kind of business! When you have a business related to the arts or physical skills (dance, gymnastics, theater, martial arts, etc.), visually compelling content already exists! It's colorful, it's active; just press "Record" and you are on your way.

It's good for search engine optimization. A YouTube channel can boost the number of links that go to your website, and more backlinks boost your significance in Google's eyes, causing your school to show up higher in search results.
Many of our ClassJuggler clients already have their own YouTube channel where they post videos about their business and showcase their what heir students are doing. To see examples of their channels and to learn more about why video works as a marketing tool for your studio, see our full article. And if you want to make a YouTube channel for your business, but you're not sure how, see our how-to article How to Promote Your Business With YouTube to help you get started.
Exploring the Exciting New Online Shopping Features Introduced in ClassJuggler Version 6.4.1
The latest update of ClassJuggler, version 6.4.1, released on August 25, 2014 brings a bevy of powerful new options to your online class stores. These new settings help you manage busy enrollment periods and can "un-tether" you from your computer so that you can process online orders from your customers much more easily while maintaining control over class capacity and availability.
The first pair of new features handle how incoming pending class orders are factored into the capacity calculations for classes. These are really great new feature additions to your Class Stores and can help ensure your classes are filled accurately while allowing for wiggle room at the top for additional orders to go on a waiting list.
Also, a new setting was added allowing for classes to accept enrollments even when full. This is very useful as it alerts the customer that the class is full but still allows them to place a pending request for the class with the instructions that they will be placed on a waiting list for the class they are interested in.
To learn more about these great new settings, visit the Online Help guide on any page in ClassJuggler and also check out the 6.4.1 release notes found on your Home Base page for full details.
To upgrade your ClassJuggler account with the Customer Self-Service Center, Merchant Processing, or both services, contact us and we can walk you through the rates, the setup process, and the features.
One-On-One and Group Training – Affordable Training Options For Your Busy Business
While we do our best to keep ClassJuggler as easy to use as possible, it's 10-years of history have added a lot of features and functionality that can sometimes be overwhelming.
One service ClassJuggler offers to our new and existing clients is one-on-one and group training at very affordable pricing. Sometimes you just could use a refresher on how to run a billing cycle, or maybe you want to learn more about building and maintaining email templates? How about a session on financial reporting or configuring an online class store? We are here to help!
And all of our training is done via online software so you and your staff can all be at different locations and still get the same great training from our expert staff! Contact us with your needs, and we'll put together a custom training program for you!.