October Contest Winners Announced
We ran two contest in October as a fun way to thank our clients for "liking" us on Facebook and writing a quick review of ClassJuggler on the Capterra resource site where we are listed as a resource for businesses searching and comparing management software. We appreciate and thank everyone who entered. Keep an eye out for future contests for more fun ways to win.
CONTEST #1 - Like us on Facebook winners: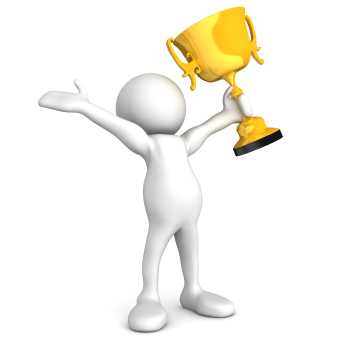 Jessica Levey — Barefoot Dance Center, West Park NY
Trisha Brewer — Kinderdance and Fitness, San Diego CA
Jennie O'Brien — Dreams Dance Academy, Lafox IL
Kim Robakiewicz — JumpBunch, Greensboro NC
Tammy Feinglas — Tammy's Dance Center, Waxahachie TX
Each winner will receive a $15 Starbucks® gift card.
CONTEST #2 - Review us on Capterra winner!

Mikhela Colon — I Shine Dance Company, Port St. Lucie FL
The winner will be mailed a $25 Target™ gift card.
Congratulations to all of our winners!
Monthly Webinars - Free And Effective Education For Busy Clients
Sometimes in today's fast-paced world we are often too busy to take the time to learn the things we know can make our lives and jobs easier. This is one of those "catch 22" situations where you feel you don't have the time to spend to learn something that will ultimately save you more time each month.
I'm often surprised when talking with clients during a support call and I happen to mention a ClassJuggler report or feature that would be perfect for solving that client's needs. The response is very often, "wow, that's perfect, when did you guys add that feature?", to which I very often reply, "7 years ago..."
One of the easiest ways you can help educate yourself and your staff to get the most out of your ClassJuggler account is by attending our twice monthly Webinars. These 30 - 60 minute focused training sessions are free and cover all sorts of features and capabilities in our software. It's easy to participate and fun! Check out our Webinar schedule in each month's newsletter.
Send us topics YOU would like to see for our next Webinars
While the support staff at ClassJuggler does its best to choose topics that are important and useful for our Webinars, it's really you we would like to hear from with your suggestions on the topics you'd like us to cover. No one knows your business like you. Send your ideas to us at our education address: education@classjuggler.com
ClassJuggler Holiday Support Schedule
While you can always see the most up-to-date holiday schedule on the ClassJuggler sign-in page, here is the complete list of dates support will be closed. Feel free to email us on these dates and we'll respond to you as soon as we are back in the office:
November 4th – Election Day
November 11th – Veteran's Day
November 27th & 28th – Thanksgiving
December 22nd—26th – Christmas
January 1st – New Year's Day