February Contest - Four $25 Winners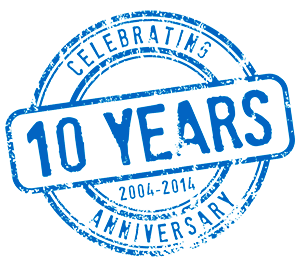 To join us in celebrating our 10-year anniversary, here's your chance for a super-easy way to win $25. Simply be one of the first 25 to submit the correct answer to this question: "Name the three top reasons why businesses switch to ClassJuggler." (Hint: you can find the answer in our January 2015 newsletter).
To win, submit your answer as a response to contest@classjuggler.com, or enter your answer on our Facebook profile's announcement.
Four luck winners will receive a check for $25!
The Rules:
You must be 18 years of age
Only the first 25 correct answers will be placed into the drawing
Winners outside the US and Canada will receive a $25 credit to their ClassJuggler account
Deadline for entries is February 15 at midnight PT
Merchant Processing Partner Improvements
As we cruise into 2015, we took a look at the services that we offer through third-party providers to see where we could make improvements. One of those improvements is in our credit card processing partnerships. In the next few months we will be rolling out new services to our existing and new clients. Will will be shifting the majority of our business from Global Payments over to First Data. This move will provide a number of improvements to our current offerings:
Better customer support options
Simpler application process & less paperwork
Online statements and account management option
Lower pricing
We are in the process of rolling this new service out and look forward to having this ready by April 1st or earlier.
Business Resources Guide
Useful Online Information For Your Business.
We run across tons of great publications and online resources while working with our clients. We thought it would be fun to share just a few of these that you may find useful. Many of the links below have a bevy of great articles, tips, discounts, and more. We hope you find them useful for your business.
Dance
Gymnastics & Cheer
Martial Arts
USA Dojo – A large resource site with a variety of topics and information.
Kataro.com – Contains a variety of resource links for many MA disciplines.
Swimming
USA Swimming – The National Governing Body for the sport of swimming in the United States, USA Swimming has a variety of educational resources.
Swimming World – Videos, competition coverage, online magazine and more.
American Swimming Coaches Org. – ASCA develops and supports professional coaches through its online resources, job listings, and professional training.
K12, Music, & Arts
If you have Web sites or resources that you use regularly, and would like to share, we'd love you to send them to us. Just email the name and link of your favorite resources to education@classjuggler.com.