Missed a Webinar? No Problem, Just Visit Our YouTube® Channel
Did you know ClassJuggler has an ever growing library of helpful video tutorials, webinars and tips? We sure do! So if you could not attend a live webinar due to your schedule, just visit our YouTube Channel to watch all of the latest Webinars.
Top 5 Benefits of a Merchant Account For Your Business
Have you been considering adding merchant processing to your ClassJuggler account? With Fall classes just weeks away, now is the time to start. It's easy to set up and fully integrated into ClassJuggler. Give us a call for more information. And while your at it, check out the top 5 benefits of a merchant account below!
1. Accept Debit and Credit Cards
While this may seem obvious, the greatest benefit a merchant account can bring you is the ability to accept credit and debit cards. It's now becoming the "norm" that your customers are using the plastic in their wallets over cash and check, and it's important that you provide that payment option to them.
2. Increased Enrollment and Sales
A study done by The Sloan School of Management at MIT found that customers spend more when given the option to use credit cards over cash. In fact, their research shows that customers can spend up to 100% more! This increase could directly impact sales and overall growth of your business.
3. Better Money Management
Accepting credit cards and moving to online payments will streamline the way your business handles transactions. Instead of counting cash, chasing late payments, and dealing with deposits, electronic payments will keep you organized and allow for better cash flow management and budget forecasting.
It will also help prevent customers from building up large overdue balances due to fluctuating personal income. These parents can now pay their full balance and go into a payment program with their credit card company instead of your studio acting as their personal bank.
4. Avoid Bad Checks
By using merchant account services and accepting electronic payments, your business can avoid the hassle and costs associated with bounced checks.
5. Customer Convenience
A merchant account can lead to happy (and returning) customers simply because it gives them the flexibility to make purchases in different ways. Whether it's with credit or debit cards, online payments or recurring billing, your customer can be at ease knowing the payment process is fast and easy.
— Article by: Jon Koerber of ClassJuggler
"If you haven't yet added Merchant Processing to your ClassJuggler account, learn more about merchant processing features here, or call us to discuss how to get started using this valuable feature!"
ClassJuggler on the Road — Summer Trade Shows & Conferences
ClassJuggler will be presenting at two more trade shows this summer. Drop by our booth for a visit if you are attending.
I.D.E.A. Dance Business Conference, July 30 – August 1 — Scottsdale, Arizona — Booth #32
The Phoenician Resort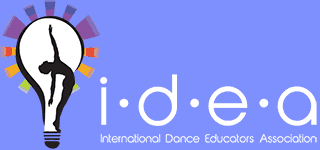 Dance Teacher Summit, August 5 – August 7 — Long Beach, California — Booth #342
The Long Beach Convention Center