New Mobile-Friendly Newsletter!
Keep up with ClassJuggler on your smartphone.
This month we are introducing a well-deserved update to the email version of our monthly newsletter. We are moving to a 100% mobile-friendly format. That means no more pinching and zooming to read the newsletter on your smartphone. We think you'll enjoy the new format and the ease to read our newsletter on your smartphone from anywhere. And to celebrate the new mobile newsletter, we're having a drawing for four gift cards!
How will the new newsletter be different? While the content of the emailed newsletter will be similar to the old version, we will be organizing and streamlining articles so that you get a teaser or condensed version of each article with an easy-to-follow link to the full mobile-friendly newsletter on our website.
May Survey and Drawing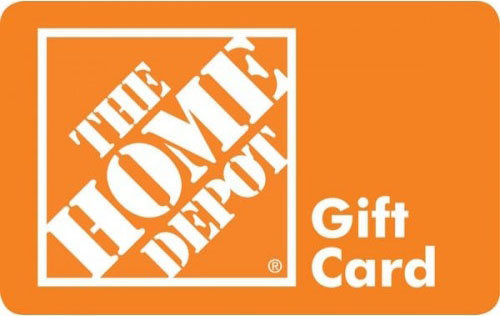 To celebrate our new mobile format we are having a giveaway! All you need to do to participate is to read the May newsletter – the emailed version, not the online version – and then follow the links to complete the online survey. We want your feedback on the new email version of the newsletter and how it looks and reads on your favorite mobile device. Just complete the online survey before May 16 and you'll be entered into our drawing for one of four $25 Home Depot™ gift cards to be drawn randomly the week of Memorial Day.
Didn't receive your email version of the newsletter, or already deleted it? Just ask us and we can you e-mail you a copy.
We will post a list of the winners in our June newsletter along with highlights from our survey.
Coming to ClassJuggler Soon...
We have been working hard on the latest release of ClassJuggler to bring more of your requested enhancements to you as soon as possible. There are some exciting updates on the way. Here are just a few of the new features you can expect to see in the coming months:
Special Customer Portal Access Rules – Have you ever wished you could open up enrollment only for a certain group of customers, or allow new registrations only for parents with a special code, or maybe allow certain classes to be selected by certain customers. You soon will be with Customer Portal Access Rules.
Customized statuses for new families – Have you ever wished you could set newly registered families to "prospect" status when they register instead of the default "active" status? You soon can. The new "Initial Status" options for customers and students gives you control of what status new records start with.
Future drop dates – This is a big one. We've had many clients asking for this feature for a long time. Coming soon, you'll be able to set a date in the future for a student to be dropped from a class.
Get $50 For Your Referrals
Want to earn a cool $50? Love how efficient ClassJuggler has made your business? Are you passionate about helping similar businesses such as dance studios, gymnastics schools,
swim classes, martial arts dojos, cheer camps, etc.? Tell another business owner about ClassJuggler and you can receive a $50 referral!
Simply have your referral enter your name and business name as their "Referral" when they sign up, and we will send you $50 to say thanks!
Full details and terms for referrals can be found on our fees policy page.