Feature-Packed New Release Coming Soon!
We have been hard at work on a new release of ClassJuggler scheduled to launch by the end of March.
There are a number of significant improvements, enhancements and bug fixes that will be a part of this release, and way too many to share in this newsletter, so make sure to read the release notes when the new version launches for complete details.
One of the most exciting features of the new release is the highly anticipated Staff Portal. The Staff Portal is a 100% fully mobile extension to the administrative side of ClassJuggler. The staff portal helps your team function gracefully from a smart phone or tablet, giving them fast and easy access to the features they use most (works great on computers as well). Being able to pull up ClassJuggler, even without a Wi-Fi connection, is a game changer for you or your teachers, especially when on the move or at a remote customer location. And the Staff Portal will be FREE for all ClassJuggler clients. This and other features are a direct response to your feedback. Keep those suggestions coming!
Here is a preview of selected features of the Staff Portal for its initial release:
Staff Announcements – A place where an administrator can post messages for all staff members to read.
Class Listings – You staff can see all of their assigned classes and which class is coming up next on their schedule.
Class Enrollment – Staff members can pull up the details of a class and see a list of all enrolled students.
Attendance – instructors can pull up the attendance for all of their students and even record new attendance entries right from their smartphone.
This initial release will be the foundation for the Staff Portal with many new features to come. Additional features planned for the future will include: employee time tracking, skills assessment, staff messaging, family information lookup, and much more. We hope you are as excited about this new tool as we are.
New and Improved Customer Communications
We have made a number of communication improvements as part of the upcoming release. These improvements are focused on the communications your customers receive while using the Customer Portal. And these are all improvements based on feedback we got directly from you! Here is a quick list of some of those improvements: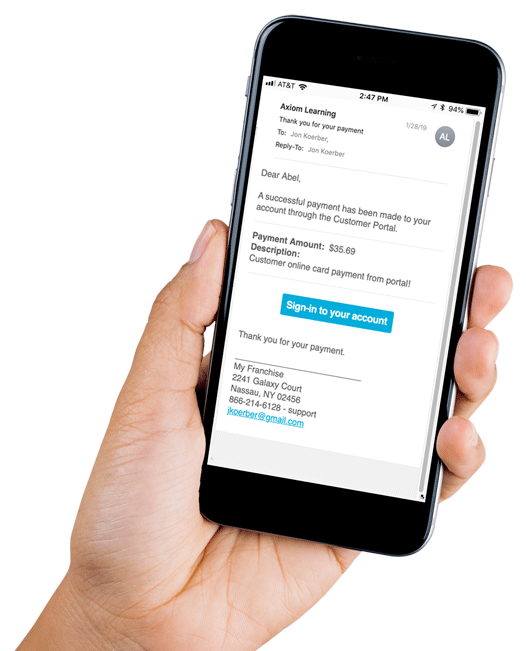 Order Confirmation Email – Customers will now receive a detailed mobile-friendly email when they checkout with class request orders. It will show each student name and the classes requested, plus instructions on how the order will be processed.
Payment Confirmation Email – Customers will now receive a clear confirmation email any time they make an online payment, showing the payment amount and the description of the payment.
Class Request Approval Email – When an administrator approves a class request from an online order, the customer will receive a new mobile-friendly email with all of the approved class's details.
Class Request Cancelation Email – If an administrator needs to cancel a class request from an order (wrong day, level, time, etc.), the customer will receive a new mobile-friendly email with the cancelation reason from the administrator and details on the class that was canceled.
We know these enhanced communications will help reduce questions and confusion from parents as they use the Customer Portal and improve the overall flow of communication.
Missed Our Recent Pre-Paid Tuition Webinar? No Problem, Just Visit Our YouTube® Channel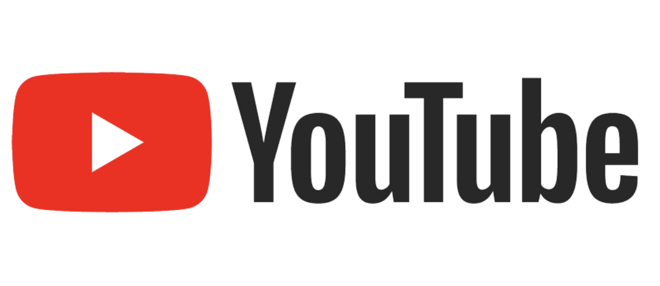 If you missed it, our last training webinar was on the Pre-Pay Tuition billing feature in ClassJuggler. This feature allows you to bill a family for one or multiple months of tuition in advance. You can even offer and apply a discount incentive to the customer for pre-paying these months, either with a percentage or a flat dollar amount.
This feature is useful and flexible, especially if you want to pre-bill a customer for multiple months, bill tuition to just a single family for any number of months, or collect payment for a last month of classes in advance. See this video on our YouTube Channel.