How to Verify if You Are PCI Compliant and What to Do if You Aren't!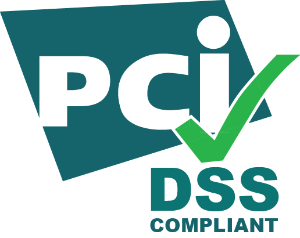 Turns out that many of you are not keeping up with your PCI compliance — a critical step for any business who is using merchant processing to offer their students/customers the option of credit and debit card processing.
If you are accepting credit and debit card payments from any provider, you need to complete an annual Payment Card Industry (PCI) self-assessment to ensure your business is following the guidelines. If you don't maintain PCI compliance, you may incur a monthly penalty fee or suspension of your merchant account.
Get the full story in our article ClassJuggler Customers: Time to Get PCI Compliant!, which includes tips to ensure you are receiving PCI compliance status emails, how to verify your status, and how to fix a status of noncompliance.
While you will receive notifications on non-compliance from your merchant account provider, and notices in your monthly statements, we recently have been taking additional steps to reach out and notify all of our non-compliant clients. The email we sent has the information you need to become compliant. Our goal is to save you the unnecessary additional fees that non-compliance brings.
Have you tried ClassJuggler's communications tracker?
If you are new to feature-rich ClassJuggler, here's a cool tool you may not have discovered yet: The ClassJuggler Customer Communications Tracker.
The Customer Communications Tracker lets you view, create, and manage customer communications or touch points for all of the activities related to a customer, whether generated in ClassJuggler or even elsewhere.
Much like expensive customer CRM (customer relationship management) software, the ClassJuggler Customer Communications Tracker helps you see all of the touch points for each of your customers and pull up a record of your communications with a specific.
Tracking all communication with your customers can be important during a dispute. Consider for example a situation in which a customer may claim you never sent them an account statement, late payment notice, or other reminder. Communication entries in ClassJuggler provide an audit trail. They are retained by the system for two years from the date of entry.
To get details the on how to use Communications Tracker, we have 2 webinars in our tutorials to help you:
Watch and Learn
If you prefer learning by watching video tutorials, rather than reading how to do something new in ClassJuggler, just click the SUBSCRIBE button to be notified of the latest tutorial videos in the ClassJuggler Tutorial Videos section of our YouTube channel. Our most recent tutorial additions:
Customer Portal Access Rules: This 8-minute video shows the four different access rules you can create to limit access to your ClassJuggler Customer Portal. This includes limiting new registrations, sign-ons, online shopping, and limits to specific class stores.
Mass Text Messaging (robo texting): This 8-minute video will teach you all about the flexible and powerful ways to send mass text messages to your customers and staff members.