Need to Change Class Pricing? Class Tuition Templates Make it Easy!
Class Tuition Templates are a great way to help you quickly update your class tuition tables when you change your class pricing or want to set up new classes that all share the same pricing.
You start by creating a new tuition template with your pricing options. Once that tuition template has been saved it is now available to use for any of your class records that share the same pricing options. To use the template, simply copy that template to each of your classes, rather than manually entering each of your pricing options over and over for each class. What a timesaver!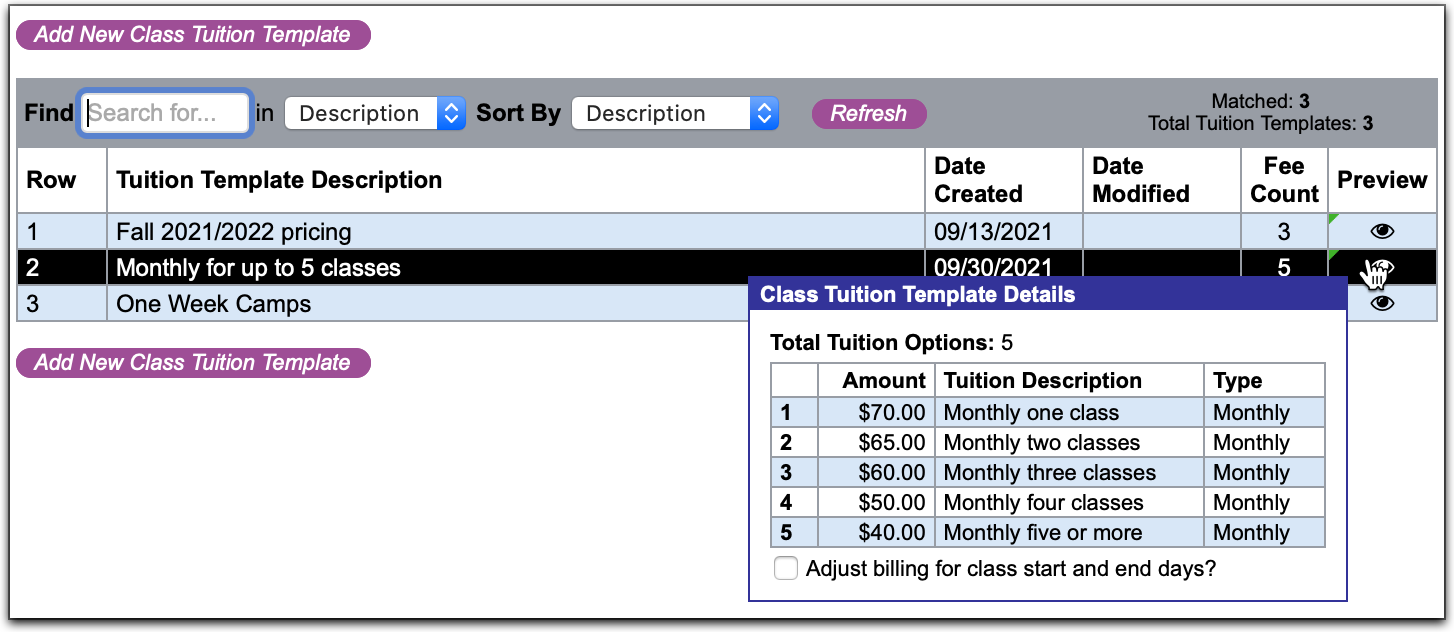 You can find Class Tuition Templates under the Preferences main menu. And learn about Class Tuition Templates in our Online Help Guide.
Add a Charge to All or Some of Your Customer's Accounts!
Have you ever needed to post a charge to all your customers or a specific group of customers and wanted a simple and quick way to do so? The Post Mass Charges billing tool is the solution. This powerful tool allows you to post a selected charge to one customer, a group of customers, or all your customers using either one or more selected filtering criteria; or by manually selecting the individual customers you would like to charge.
And like all ClassJuggler's billing tools, after each run of the Post Mass Charges billing tool, ClassJuggler will generate a detailed history with the statistics of the mass billing, along with a list of all the charges posted to each customer from running the tool. This makes reviewing and managing mass charges simple!
This time-saving feature can be found on the Billing main menu of your ClassJuggler account.
Watch and Learn
If you prefer learning by watching video tutorials, rather than reading how to do something new in ClassJuggler, we encourage you to keep an eye on our growing collection of tutorial videos in the ClassJuggler Tutorial Videos section of our YouTube channel. Here are some favorites.
List Classes — How to effectively use the List Classes screen's filters and options to find any class - current or historical - you have in your database.
Mass Status Change and Inactive Record Manager — Learn how to manage the statuses of your family data as well as how to backup and purge old data to keep your database neat and your fees low.
To make sure you don't miss any new videos, just click the SUBSCRIBE button on YouTube to be notified of the latest tutorial videos.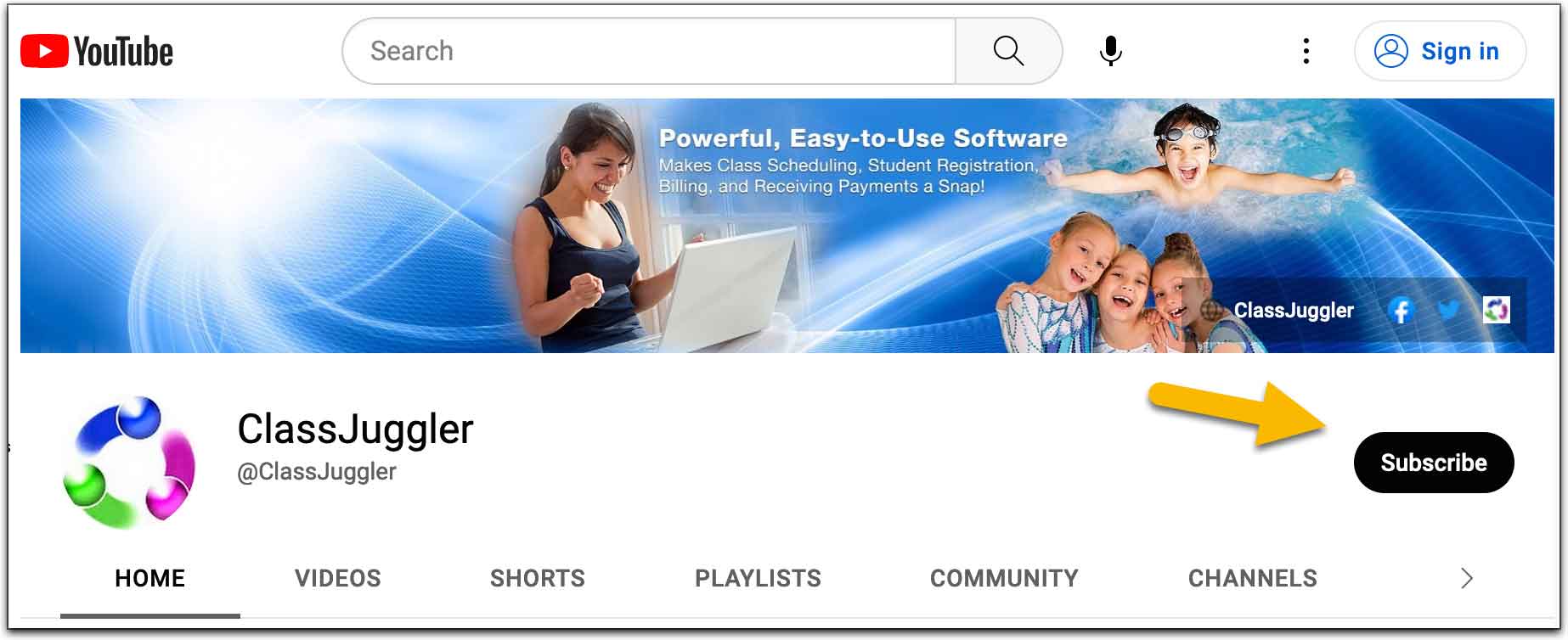 And don't forget you can now search our YouTube channel for video topics. Just click the little search icon.